How you design and structure your DC plan can have a significant impact on your participants' outcomes. For example, a streamlined investment menu can help participants in their decision making as they invest for retirement.
Your actions: Their outcomes.
Here are several key DC plan design features that you can include as part of your DC plan design to help improve participant outcomes.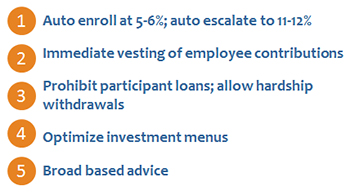 ---
2015 Key Considerations: Linking Plan Objectives to Participant Outcomes
Discover action steps to enhance DC plan design moving participants toward brighter retirement futures.