Fed's Holdings of U.S. Treasury Securities Before the "Twist"
September 9, 2011
by Asha Bangalore
Download PDF Version


It is widely expected that the Fed will announce a restructuring of its balance sheet following the September 20-21 FOMC meeting. The restructuring or "twist" entails purchases of long dated government securities to replace its current holdings of short-term government securities, while maintaining the current size of the balance sheet, $2.841 trillion as of September 8, 2011. The restructuring should result in reducing holdings of short dated Treasury securities of roughly $1.5 trillion (see Chart 2, sum of Treasury securities with maturities ranging from within 15 days to 10 years).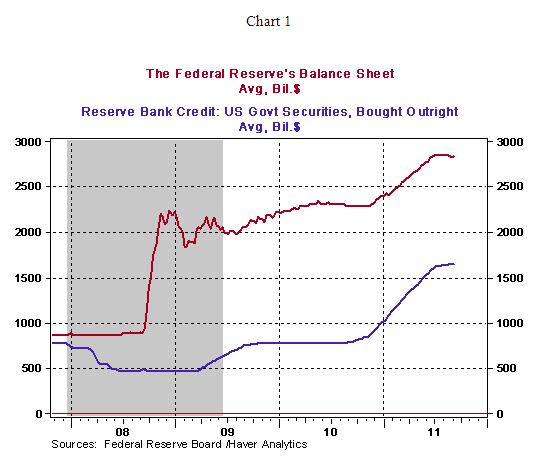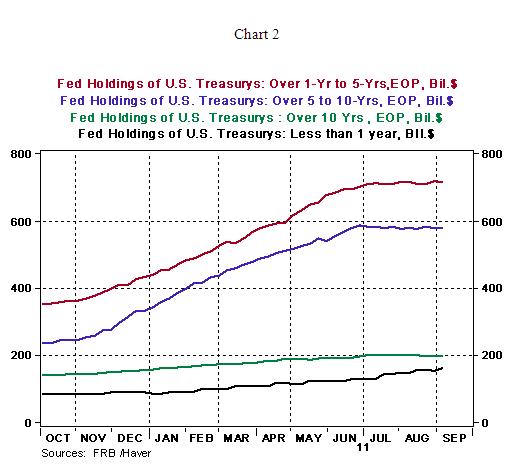 Will the "twist" succeed in reversing the declining trend of real GDP growth in the term (see Chart 3)? For this and more in-depth discussion about the Fed's much anticipated "twist" read the September 9, 2011 edition of the U.S. Economic and Interest Rate Outlook.
The opinions expressed herein are those of the author and do not necessarily represent the views of The Northern Trust Company. The Northern Trust Company does not warrant the accuracy or completeness of information contained herein, such information is subject to change and is not intended to influence your investment decisions.
© 2013 Northern Trust Corporation