Small Businesses are a Tad More Optimistic, Poor Sales and Employment Remain Areas of Concern
November 8, 2011
by Asha Bangalore
The Small Business Optimism Index rose slightly to 90.2 in October from 88.9 in September, marking the second monthly increase. The magnitude of improvement is small but noteworthy as it follows six consecutive monthly declines. The level of index is far below the peak seen November 2004 (see Chart 1).
The number of respondents planning to increase employment were fewer in October compared with September (see Chart 2) and 26% of respondents continue to indicate that poor sales is one of the items at the top of their list of concerns. Although this number has declined from 34% during the deepest phase of the crisis, the large number of respondents dissatisfied with sales is indicative of weak economic conditions.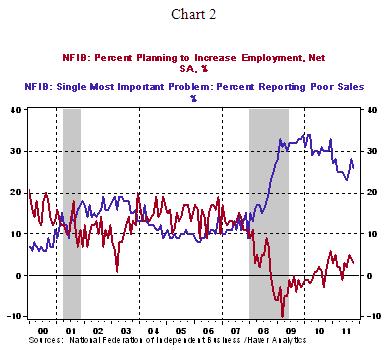 Mortgage Rates are Low, But Are Bankers Willing to Extend Mortgages?
The 30-year fixed rate mortgage was quoted at 4.0% as of November 4, the lowest since 1971 (see Chart 3). Home prices are attractive as they have declined 32% from the peak in 2006. However, the latest Senior Loan Officer Survey shows that standards for mortgage loans have not changed significantly (see Chart 4). In other words, the underwriting standards for loans are tight. Therefore, low mortgage rates and suitable home prices are inadequate to lift home sales.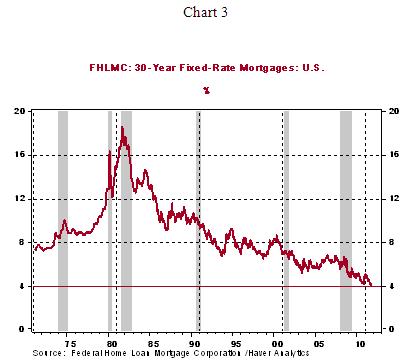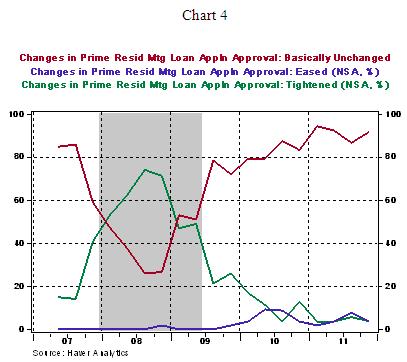 The opinions expressed herein are those of the author and do not necessarily represent the views of The Northern Trust Company. The Northern Trust Company does not warrant the accuracy or completeness of information contained herein, such information is subject to change and is not intended to influence your investment decisions.
© 2013 Northern Trust Corporation