Kasriel's Parting Thoughts – Why Should Not Stocks Have Done Well? or Business, With Enemies Like This, Who Needs Friends?
April 4, 2012
by Paul L. Kasriel
Download PDF Version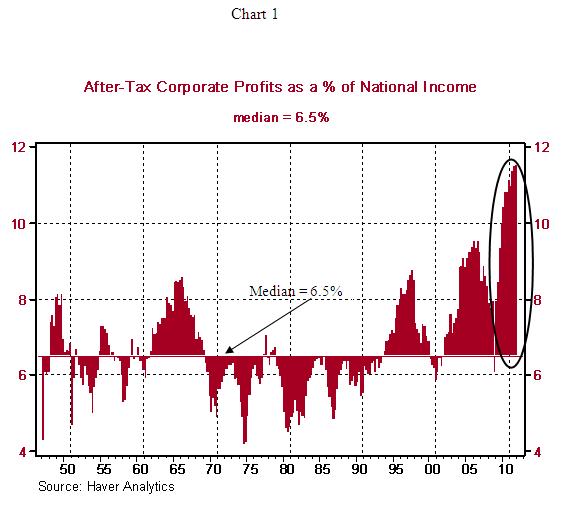 Paul L. Kasriel, post-April 30 email contact: econtrarian@gmail.com



Oil and Industrial Metal Prices – Temporarily Disconnected
by Asha Bangalore

Brent crude oil is trading around $122 and change today, down from a peak of $128.31 on March 9. The rapid run-up in oil prices since late-January has made a dent in household budgets and keeps us wondering if it is permanent. The reasons for the jump in oil prices in recent months is largely a supply story – the Iran nuclear controversy raising concerns about future oil supply and actual supply bottlenecks in several spots of the world. The support to this thesis is visible in the recent behavior of industrial metal prices. As shown in Chart 2, the industrial metals price index has failed to keep pace with oil prices much as the two closely tracked each other in 2010 (see Chart 2). The absence of a sharp increase in non-energy commodity prices implies that markets are expecting slower growth of the global economy in the months ahead than suggested by higher energy prices and confirms that Fed's assessment that the recent increase in oil prices is a temporary event.
The opinions expressed herein are those of the author and do not necessarily represent the views of The Northern Trust Company. The Northern Trust Company does not warrant the accuracy or completeness of information contained herein, such information is subject to change and is not intended to influence your investment decisions.
© 2013 Northern Trust Corporation