Demand for Loans Rose, But Bankers Remain Cautious
April 30, 2012
by Asha Bangalore
Download PDF Version


The Fed's Senior Loan Officer Survey of the second quarter shows an increase in the demand for loans from large, medium and small firms (see Chart 1 and 2).

At the same time, Charts 2 indicates that a few more number of banks have eased loan terms for large and medium sized firms in the second quarter survey but a majority are holding steady.

There was a small increase in the percent of bank easing terms of loans for small businesses (see Chart 3) but the number of banks with unchanged policies remains at an elevated level.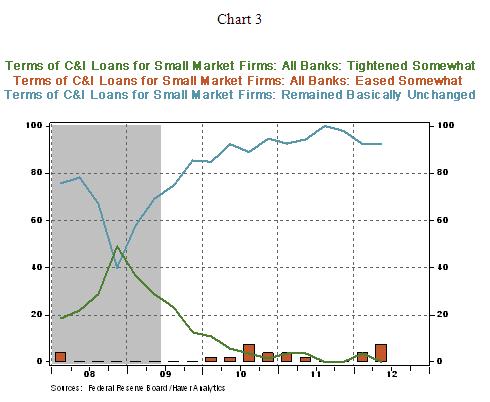 Demand for prime residential mortgages has picked up somewhat (see Chart 4).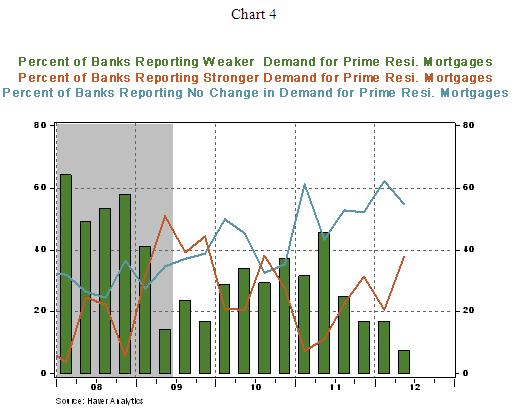 But, as Chart 5 shows, banks have essentially not changed standards for mortgage loans, which suggests that credit is still tight for home purchases.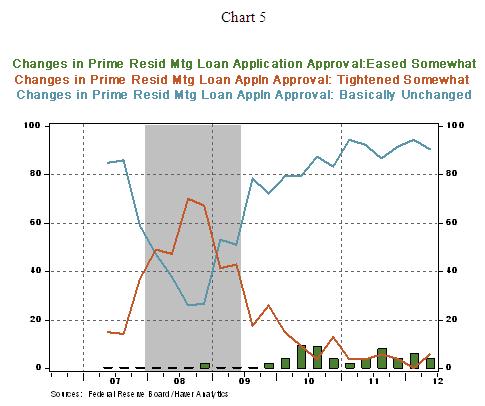 Demand for consumer loans – autos, credit card, and non-auto and credit cards – improved according to the second quarter survey.

The opinions expressed herein are those of the author and do not necessarily represent the views of The Northern Trust Company. The Northern Trust Company does not warrant the accuracy or completeness of information contained herein, such information is subject to change and is not intended to influence your investment decisions.
© 2013 Northern Trust Corporation