Existing Homes: Sales Slip, But Prices Show an Improvement
June 21, 2012
by Asha Bangalore
Sales of all existing homes fell 1.5% to an annual rate of 4.55 million units in May following an increase in April. Purchases of single-family existing homes declined 1.0% to an annual rate of 4.05 million. Sales of existing homes rose 1.0% in Midwest but dropped in the Northeast (-4.8%), South (-0.6%), and West (-3.4%) during May. The sales mark of existing homes has risen nearly 21% from the low in November 2008 but it has been a long four-year journey. The swings in home sales when the first-time home buyer credit program was in place are excluded from consideration.
The median price of an existing single-family at $182,990 home rose 7.7% from a year ago, the third back-to-back monthly gain. This pattern of gains in home prices was last seen in 2006 (see Chart 2), excluding the temporary hikes when the first-time home buyer program was in place.
The gradual reduction of unsold homes in the market place to a 6.5-month supply mark from higher levels in the past year explains part of the house price story.
The change in the composition of home sales is the other part of the story. Foreclosures (15%) and short sales (10%) made up 25% of sales of existing homes in May, the lowest percentage since record keeping commenced for this series (see Chart 4). This is a noteworthy development in the housing market.
Sales of existing homes have posted gains from a year ago for each of the past eleven months, an impressive record. However, the pace of improvement of home sales given the age of the recovery, the fact that houses are affordable, and mortgage rates at historical lows is significantly soft. In other words, as the Fed pointed out in the policy statement on June 20, the housing sector remains in a depressed state (see Chart 6) despite the positive developments seen in recent months.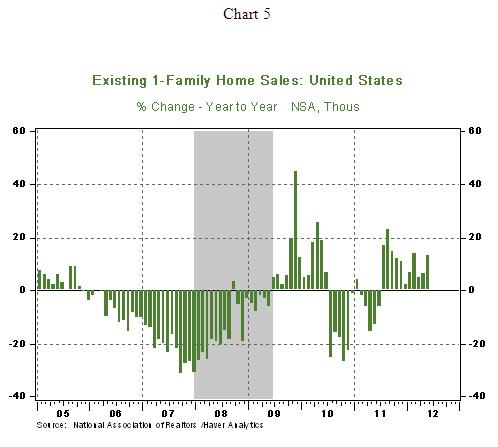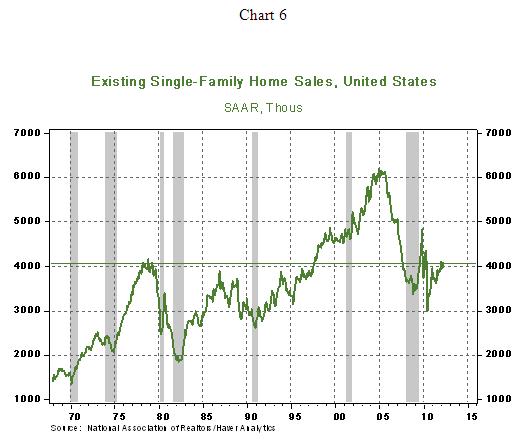 For home sales to gather momentum, robust hiring conditions are necessary. Speaking about the labor market, initial jobless claims dropped 2,000 to 387,000 during the week ended June 23. Nevertheless, the 4-week moving average maintains an upward trend (see Chart 7). Continuing claims, which lag initial jobless claims by one week, held steady at 3.299 million. These numbers need to show a more bullish trend for the housing market to show strong signs of improvement.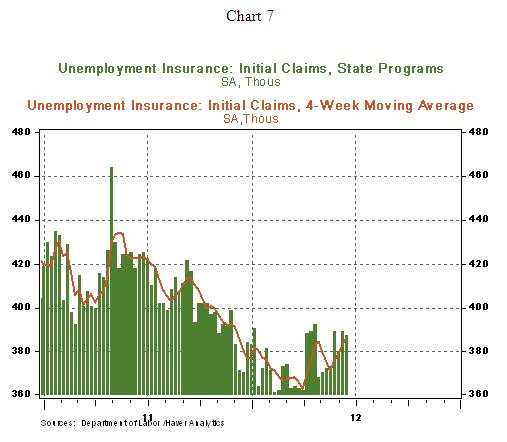 The opinions expressed herein are those of the author and do not necessarily represent the views of The Northern Trust Company. The Northern Trust Company does not warrant the accuracy or completeness of information contained herein, such information is subject to change and is not intended to influence your investment decisions.
© 2013 Northern Trust Corporation