Quarterly Review: Reincarnation
Market performance suffered a noticeable slowdown throughout 2018, but first quarter market performance implies investors have faith that the reincarnation of central banks will lead to the rebirth of the global economic expansion.
Market expectations for Fed at year end
Brexit shenanigans
Economic growth second wind?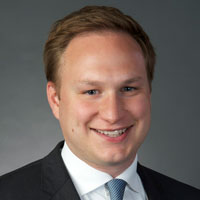 Daniel Phillips
Director, Asset Allocation Strategy
Daniel J. Phillips is the director of asset allocation strategy for Northern Trust Asset Management. He is also an Investment Policy Committee member, and portfolio manager for Northern Trust's Global Tactical Asset Allocation Fund.