Manage your payables efficiently and securely with an array of services that match your payment needs to innovative solutions.
Manage all aspects of your payables process using state-of-the-art disbursement services and sophisticated fraud detection tools. Northern Trust's payables management services can help you create the efficiencies - in cost, quality, service, and speed - that today's business landscape demands:
Outsource time-consuming tasks
Contain fraud exposure
Eliminate redundant processes
Automate manual procedures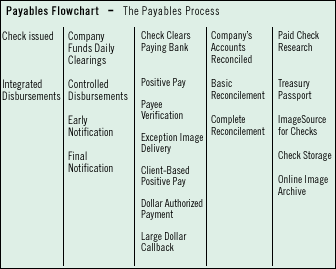 Manage growing volume while driving down expense, error, and resource requirements by turning to Northern Trust payables services.