Who We Serve

What We Do

About Us

Insights & Research
Who We Serve

What We Do

About Us

Insights & Research
Driving Investment Performance with Technology and Innovation
Improve performance and drive operational efficiency with our innovative solutions across foreign exchange, institutional brokerage, securities finance and transition management.
Trading in global markets poses multiple challenges. Amid rapid change, staying compliant with regulation while pursuing better governance and transparency is critical and the search for enhanced performance, access to liquidity and cost containment is continuous.

Tackle these challenges head-on with solutions from Northern Trust Capital Markets. Capitalize on advanced technology, transparent trading, quality execution, and smart liquidity solutions across institutional brokerage, transition management, securities finance and foreign exchange. We're committed to investing in our capital markets expertise and technology so you benefit from the latest solutions designed to help you improve investment performance.
Northern Trust Holds Second Charity Trading Day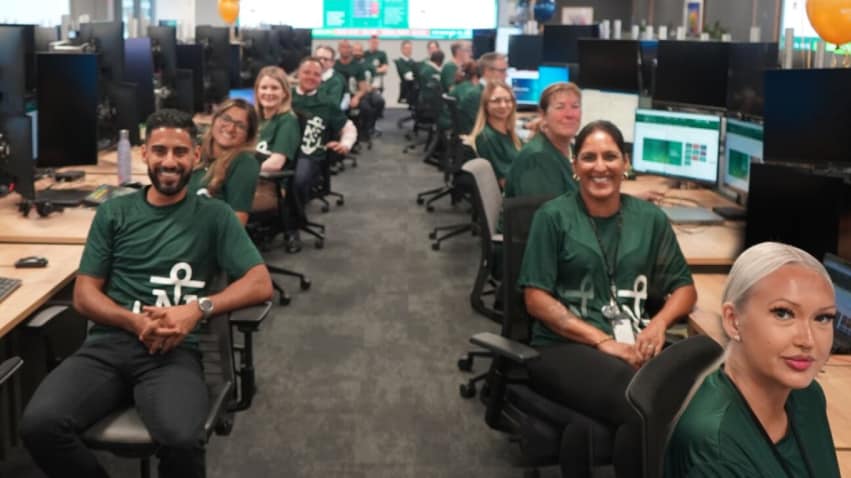 As part of our global philanthropy strategy, Northern Trust is holding its second Charity Trading Day on October 12 to benefit four global charities: Global Red Cross and Red Crescent Network, Ronald McDonald House Charities, War Child and World Central Kitchen.

Trends in Asset Servicing
---
Benefits
---
Our capital markets experts take the time to get to know your business, challenges and strategic vision. We help you build customized solutions and maximize opportunities to gain a competitive edge. Our holistic approach enables us to identify the right mix of services that allow you to focus on your core business.
Enhance Performance
Lower transaction costs and increase operational efficiency through execution capabilities that help improve speed, drive transparency and manage market impact, all of which drive investment performance results.
Manage Exposure and Mitigate Risk
Get the tools and information you need to manage or monitor risk tolerance limits in fluctuating markets. Our benchmarking and analytical capabilities offer a comprehensive view of portfolio exposures.
Reduce Costs
Contain your operating costs to remain competitive. Outsource execution and middle-office operations and benefit from cost-effective solutions for your aggregate trading needs.
Improve Governance and Transparency
Get reporting to help you maintain constant vigilance to stay compliant. We'll help you monitor and anticipate the impact of regulatory change to increase confidence that you are in compliance.
Increase Access to Liquidity
Access a wide range of actively managed liquidity sources and execution venues for ease of trading and clear, competitive pricing.
Solutions in Motion
---
Find out how else we can help you with your Asset Servicing needs:
Execute your foreign exchange with a team that provides flexibility, precision and transparency when trading in global markets.
Benefit from flexible programs that are customized based on your risk appetite and investment return profile.
Work with an asset servicing firm that has sophisticated and fully integrated global brokerage solutions.
Minimize cost and risk when restructuring investment portfolios with a robust, well-governed transition management plan.
---
Investment Products and Services are:

Investment products and services are offered through Northern Trust Securities, Inc., member FINRA and SIPC and a wholly owned subsidiary of Northern Trust Corporation. Any attached research reports containing the Northern Trust Logo or trademark were prepared solely by employees of Northern Trust Investments, Inc., an affiliate of Northern Trust Securities, Inc.
Read our Business Continuity Notice
SEC Order Execution Routing Disclosures
FINRA Securities Helpline for Seniors
Northern Trust Capital Markets is comprised of a number of Northern Trust entities that provide trading and execution services on behalf of institutional clients, including foreign exchange, institutional brokerage, securities finance and transition management services. Foreign exchange, securities finance and transition management services are provided by The Northern Trust Company (TNTC) globally, and Northern Trust Global Services SE (NTGS SE) in the European Economic Area (EEA). Institutional Brokerage services including Integrated Trading Solutions (ITS) are provided by NTGS SE in the EEA, Northern Trust Securities LLP (NTS LLP) in the rest of EMEA, Northern Trust Securities Australia Pty Ltd (NTSA) in APAC and Northern Trust Securities, Inc. (NTSI) in the United States. For legal and regulatory information about our offices and legal entities, visit northerntrust.com/disclosures. For Asia-Pacific markets, this communication is directed to expert, institutional, professional and wholesale clients or investors only and should not be relied upon by retail clients or investors. © 2023 Northern Trust Corporation.
Our Clients
Our Asset Servicing group offers services and solutions to a wide range of clientele. Some of our key clients include: