Who We Serve

What We Do

About Us

Insights & Research
Who We Serve

What We Do

About Us

Insights & Research
Efficient and Effective Indexing for Better Investor Outcomes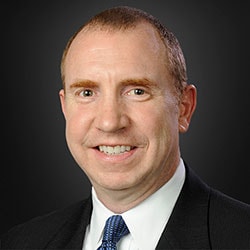 David M. Alongi, CFA
Director, Fixed Income Index Management
David M. Alongi is the director of fixed income index management at Northern Trust Asset Management, responsible for leading the portfolio management and trading process for passive fixed-income portfolios. He oversees the management of a variety of commingled and segregated account strategies across a wide range of bond market sectors, maturities and currencies.
Contact Us
To learn more about our distinctive solutions and client experience, call us today.
An intelligent Indexing approach and global platform drive efficiencies in fixed income index tracking by reducing costs.
Intelligent indexing is the skill it takes to manage index strategies effectively and cost efficiently so that investors can achieve their desired outcomes. Our integrated global platform is backed by significant scale, range and infrastructure.
Key facts:
---
NTAM Fixed Income Index asset under management: $98.1B*
Comprehensive asset class coverage and global trading operations
Extensive range of investment vehicles to meet client needs
*As of September 30, 2023
Why Northern Trust Asset Management for Fixed Income Index Strategies?
Our investment philosophy and objective are executed through our three-faceted Intelligent Indexing® approach. A dynamic investment process, centered on efficiency, is designed to avoid unintended exposures, cost and tax implications.
Portfolio Construction
Minimize active risk
Maximize liquidity
Address the trade-off between active risk and transaction costs
Implementation
Manage market impact of trading
Research ongoing index events
Utilize integrated technology
Multi-dimensional Risk Controls
Monitor portfolio daily
Conduct both pre- and post-trade compliance
Oversee performance on a continuing basis
Global Index Capabilities
A long, consistent track record tested over decades and market cycles
Related Content