Haydee Icasiano Ong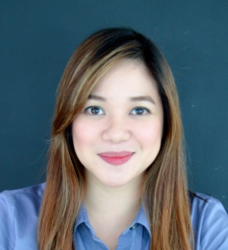 Title: 2nd Vice President, Manager - Client Reporting
---
Give us a brief introduction to your background and what led you to your career at Northern Trust?
I hold a bachelor's degree in economics from the University of Santo Tomas in Manila, where I was first exposed to the world of finance. I found the field particularly challenging, which is why it motivated me to step into this kind of career. My first working experience was at a Philippine local bank based in London, where I emigrated after graduation. I worked there as a teller for three years, which kicked off my career in banking. After that stint, I came back to the Philippines and landed a job at Deutsche Knowledge Services, where I handled multiple functions such as reconciliations, liquidity P&L, FX hedging and treasury for six years. Then I moved to Northern Trust in 2015, and have been very happy since. 

How has Northern Trust supported your career growth over the years?  

Northern Trust and its leaders provide a lot of opportunities to partners. I am very fortunate and grateful to have had such great, supportive managers, who are excellent leaders and mentors. They set the bar for excellence and have continually pushed me to be better. I started my career at Northern Trust seven years ago as a team leader and I am now the operations manager for Client Reporting. In between, I was exposed to multiple migrations, client and executive presentations, and project and people management. I also got the opportunity to attend the A Approach Summit in Bangalore back in 2018, and I'm currently part of the Enterprise Talent Leadership Program (ETLP) 2021 cohort. 
What have been your biggest accomplishments or most rewarding projects in your time here?  

I can definitely say that my biggest accomplishment would be the growth of my team, both in headcount and functions. Back in 2015 when we first started, we were only 12 partners looking after one function for one home location. Now, we are more than 90 full-time employees, and we are still growing while catering to multiple functions globally. It has been an incredible journey seeing the team progress. I would say that one of the most rewarding experiences is seeing the partners within the team advance their careers in the company. Those that started as analysts or senior analysts are now people managers and handling their own teams.

What is the most unique part about working here?
There are a lot of things that make Northern Trust a great place to work, but what sets it apart from others is its culture. No other organization has been as open and accepting as Northern Trust, where partners can freely engage with each other without hesitation and even reach out to senior leaders without inhibitions. Northern Trust has a positive and people-focused culture where you feel there is genuine care for our well-being, as well as professional growth. This organization truly understands that having a great culture is essential to building a workplace that we all want to be a part of and stay in. 
Tell us a little about yourself outside of work.
People would always be surprised when I tell them this – because you probably wouldn't think it of me initially, but I love doing extreme activities that would get me the thrills and adrenaline rush. I've done skydiving, free fall, paragliding, hang gliding and other similar activities. On the flip side, I'm also a bookworm. I relish the moments where I just get to stay at home on weekends with my cup of coffee and a good book. 
If you had to describe the company in a few words, what would you say? 

Motivating, progressive, rewarding.