On November 9, the Senate Finance Committee released its changes to the Tax Cuts and Jobs Act, the proposed tax reform legislation that the House Ways and Means Committee unveiled on November 2. As expected, the Senate's proposed changes were significant.
What does this mean for you and your family? It means that Congress is continuing to make concrete progress on tax reform. But, it also means that the House and the Senate are far apart on many of the important details and will need to find a way to come together. Before tax reform proposals can become the law of the land, the House and the Senate must pass identical versions of a tax reform bill that reconciles the differences in the separate proposals.
The following tables summarize the key similarities and differences between the pending House and Senate versions of the Tax Cuts and Jobs Act in three areas:
Estate, gift and generation-skipping transfer tax;
Individual pass-through business income tax; and
Corporate income tax
Knowing where there is common ground and where differences remain is a starting place for insight into what ultimately might become law.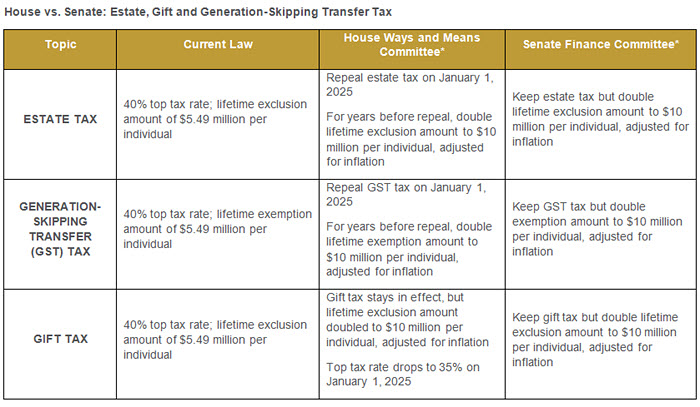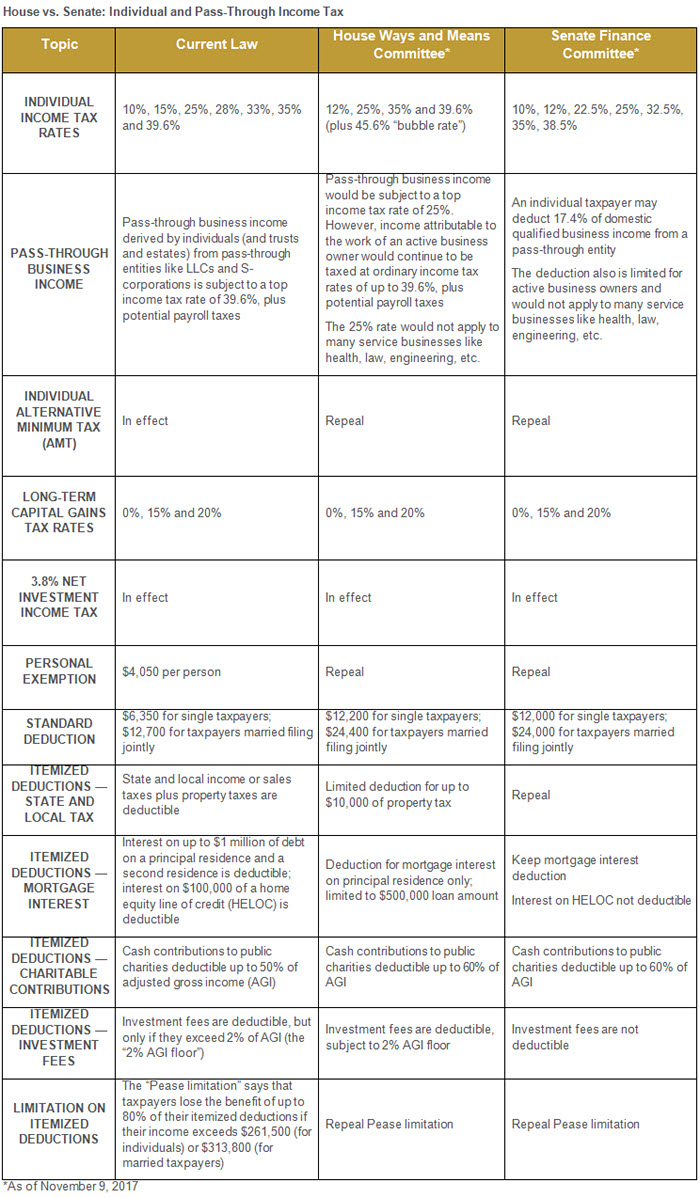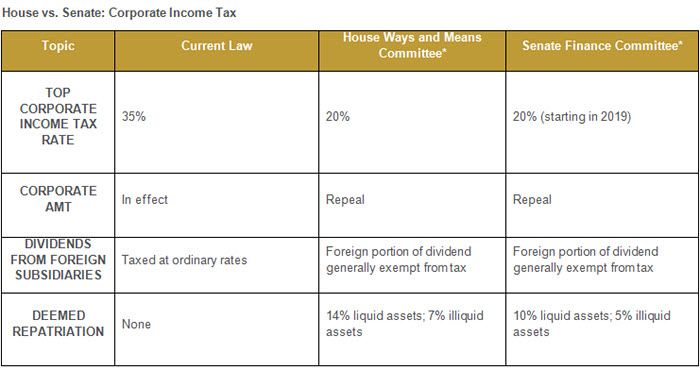 NEXT STEPS IN THE REFORM JOURNEY
The House Ways and Means Committee finished debating and amending ("marking up") its draft bill on November 9. The full House is expected to vote on the bill the week of November 13.
Meanwhile, the Senate Finance Committee began the markup of its version of the draft bill on November 13, and the amended bill will go to the full Senate for a vote thereafter. Significant amendments could be introduced on the Senate floor.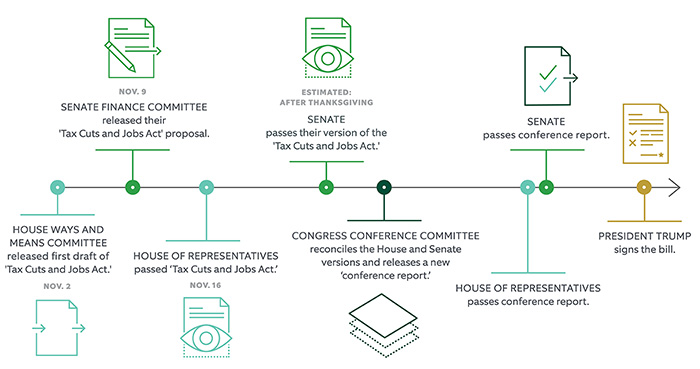 CONCLUSION
The road ahead is long, and the House and Senate have a lot of work to do. So, what is the best course of action? Watch and listen. We will continue to monitor and provide updates on these tax reform developments.
FOR MORE INFORMATION
As a premier financial firm, Northern Trust specializes in Goals Driven Wealth Management backed by innovative technology and a strong fiduciary heritage. Our Wealth Planning Advisory Services team leverages our collective experience to provide financial planning, family education and governance, philanthropic advisory services, business owner services, tax strategy and wealth transfer services to our clients. It is our privilege to put our expertise and resources to work for you.
If you would like to learn more about these and other services offered by Northern Trust, contact a Northern Trust professional at a location near you or visit us at northerntrust.com.