2019 Wealth Planning Outlook
The 2019 outlook highlights six relevant themes, including interstate mobility, business entity selection, and health and wealth, offering implications, anticipated outcomes and suggested action items to help ensure you are prepared for challenges and opportunities.
Northern Trust's Wealth Planning Advisory Services has developed forward-looking forecasts for tax and wealth planning. The Annual Outlook allows clients and advisors to distill trends and concepts into action items and anticipated outcomes. The aim is greater understanding of the tax and wealth planning considerations that impact clients so that they can continue to achieve what is most meaningful to them.
2018 brought radical transformation in the federal tax landscape. The United States Congress passed the most sweeping tax legislation since the Tax Reform Act of 1986. Although most of the individual tax provisions in the law expire on January 1, 2026, most of the corporate tax provisions are permanent. The effects are cascading through the economy, and individuals, families and businesses are striving to find equilibrium amid the change. Of course, radical transformations can occur at the individual level as well. A good wealth plan anticipates personal disruptions, transitions and surprises.
From this context, our annual outlook highlights six salient themes. Our Wealth Planning Advisory Services Group expects:
1. INTERSTATE MOBILITY — Individuals will continue to evaluate their state and local tax burden in the context of their overall tax and financial picture.
2. DOMINANCE OF PRIVATE HOLDINGS — Private equity will continue to be central to an individual's wealth plan.
3. FAMILY OFFICE STRUCTURES — Technology and strong family office networks will allow more individuals to establish single family offices and access exclusive investment opportunities.
4. DONOR-ADVISED FUND PROLIFERATION — Philanthropists will continue to choose donor-advised funds over private foundations in order to simplify their affairs.
5. BUSINESS ENTITY SELECTION AND CONVERSION — Businesses of all sizes are analyzing entity selection and conversion after the tax overhaul.
6. HEALTH AND WEALTH — Families will continue to underestimate the probability and financial cost of illness and disability.
INTERSTATE MOBILITY
Individuals will continue to evaluate their state and local tax burden in the context of their overall tax and financial picture.
"People are reading the political and economic tea leaves. State budget deficits and unfunded future liabilities leave many questioning whether state and local tax increases are inevitable."
OUTLOOK
State and local taxes are a multi-faceted problem. Some people focus on the headline income tax rate and move to Florida, Texas or another state that does not collect individual income taxes. Others assume that states with no or low income taxes collect the same revenue in another way, such as sales taxes, gas taxes, fishing licenses, automobile registration fees and special assessments, as well as business, estate and inheritance taxes. The truth about the comprehensive state and local tax burden often lies in the middle and warrants detailed analysis.
The federal tax overhaul has put state and local taxes in the spotlight. From January 1, 2018 through December 31, 2025, the federal itemized deduction for state and local taxes is capped at $10,000. When individuals add up their state income taxes or sales taxes, plus their local property taxes, $10,000 seems like a pittance. The net effect of the $10,000 cap is that many people effectively have lost the ability to deduct state and local taxes for the next six years.
Finally, people are reading the political and economic tea leaves. State budget deficits and unfunded future liabilities leave many questioning whether state and local tax increases are inevitable.
IMPLICATIONS
Competition among U.S. states: Experts disagree about the extent to which taxes drive migration. Cost of living, health care quality, weather, culture, job and family all factor into an individual's choice of home. But data collected from federal income tax returns suggests that people are leaving high-tax states.1
Emphasis on state tax structure: The $10,000 cap on the deductibility of state and local taxes generally applies to individual taxes, and not business taxes. States that currently collect a greater percentage of revenue from individual taxes may decide to raise business taxes and decrease individual taxes in order to take advantage of the new federal rules. That said, the federal government will be watching the states closely. Expect a cat and mouse game to ensue.
Importance of flexibility and independence: People who want to move increasingly will value flexibility and independence in their personal, professional and financial lives.
ACTION ITEMS AND ANTICIPATED OUTCOMES
Prepare for audit: If you move from a high-tax state, be prepared for an audit with the tax authorities in that state. Keep a file that records where you were each day of the year. Include airline receipts, cell phone records and credit card statements. Detailed records can support your argument that you have exited the state for tax purposes.
Avoid accidental residency: If you have multiple properties, avoid inadvertent residency in high-tax states. For example, if you are a Florida resident with a lake house in upstate New York, be mindful of how much time you spend at the lake to minimize New York state income taxes.
Evaluate the use of trusts: Many factors can influence where a trust is taxed, including the home state of the trust creator (known as the grantor), the trust beneficiaries, the trust fiduciaries and the trust itself. Certainty can be elusive in this area of the law.2 Timing also matters. For example, consider an Illinois resident who is moving to Florida. She could create and fund a trust governed by Illinois law and select a friend in California to serve as trustee before she moves. Or she could create and fund a Delaware trust with a Delaware trustee after she moves to Florida. The Delaware trust is likely to result in significant state tax savings.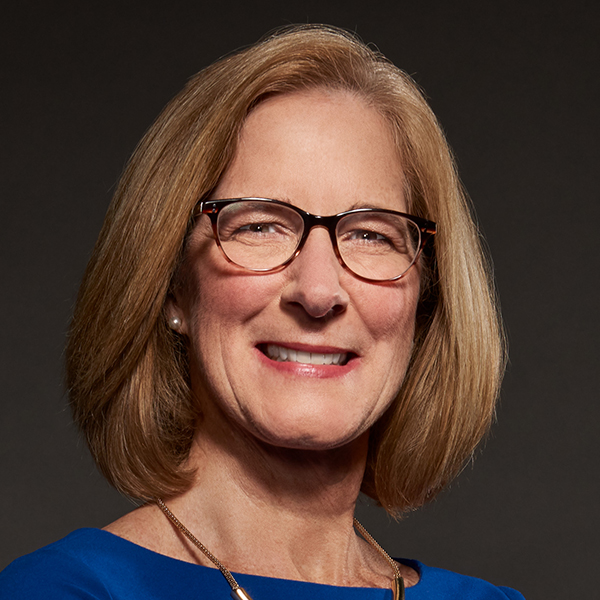 Suzanne L. Shier
Wealth Planning Practice Executive & Chief Tax Strategist/ Tax Counsel
Suzanne L. Shier is the Wealth Planning Practice Executive and Chief Tax Strategist/Tax Counsel for Wealth Management at Northern Trust and serves on the Wealth Management Operating Group.
RELATED ARTICLES
What questions should you be asking to develop a goals driven investment strategy? Katie Nixon shares her insight with readers about where their focus should be.
Steps to take at each stage of the journey.
Trends and developments likely to impact wealth-planning this year.