3 Ways Endowments Can Adopt Sustainable Investing
Learn how endowments, faced with increasing pressure from students, can get started on the path to holistic sustainable investing.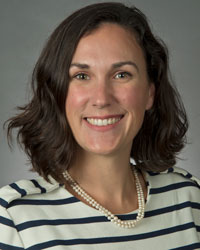 Emily Effgen Lawrence
Director of Sustainable Investing
Emily Lawrence is director, senior specialist of sustainable investing at Northern Trust Asset Management where she is responsible for education and innovation in Northern Trusts' sustainable investing capabilities.
RELATED ARTICLES
More interest in sustainable investing means more opportunity for investors to find the best portfolio fit. Here are some of those opportunities.
It's getting harder for investors to find consistent returns in this slowing global economy. Well-designed multi-asset strategies – and the right manager – can help investors stay in the market and take the right risks at the right time.
Advisors spend about 25 hours a week on investment functions, cutting into time for finding new clients and building holistic financial plans for current clients. Not to mention time for today's increasingly complex fiduciary responsibilities. Here's how multi-asset strategies can help.