Subscribe to MarketScape
Weekly videos — in three minutes or less — on global markets and investments, from the investment experts at Northern Trust.
How Climate Change Will Change Investing
The climate-change debate is changing in fundamental ways. What does this mean for investing? Our Global Head of Sustainable Investing and Stewardship Julie Moret explores the issue.
Transcript
[MUSIC PLAYING] The climate change debate has fundamentally changed, offering potential opportunity and challenges for investors in the years ahead. Political and business leaders are more often debating how to address climate change rather than whether it exists. Let's take a closer look.
Governments alone will not solve the climate change challenge. Even more, we think investors globally will become the driving force behind the green transition towards a more sustainable environment. Companies will face increasing pressure from investors to disclose climate-related strategies and follow up with data on their progress, triggering a change in corporate behavior. Investors should stay on top of how companies are reacting, tilting away from businesses with weak management and climate transition impacts and favoring those that provide solutions.
Investors should also take a closer look at the evolving role of central banks, which are turning increasingly engaged in tackling systemic issues, including climate change. In 2017, members of the European Central Bank mentioned climate change in speeches nine times. Through just May of this year, it was mentioned 358 times. We expect more central banks to likewise broaden their remit. All else equal, more climate-engaged central banks mean monetary stimulus for longer, as initiatives such as the green transition become a part of their mandates.
Simply put, capitalism is evolving to meet the threat of the rising global temperature, along with challenges such as labor and income inequality exposed by this pandemic. We think the most successful companies in the coming years will develop sustainable business strategies that provide solutions for these problems. Company profits may face some headwinds, but we think investors will show patience as the capitalist system evolves to confront climate change and suit all stakeholders.
[MUSIC PLAYING]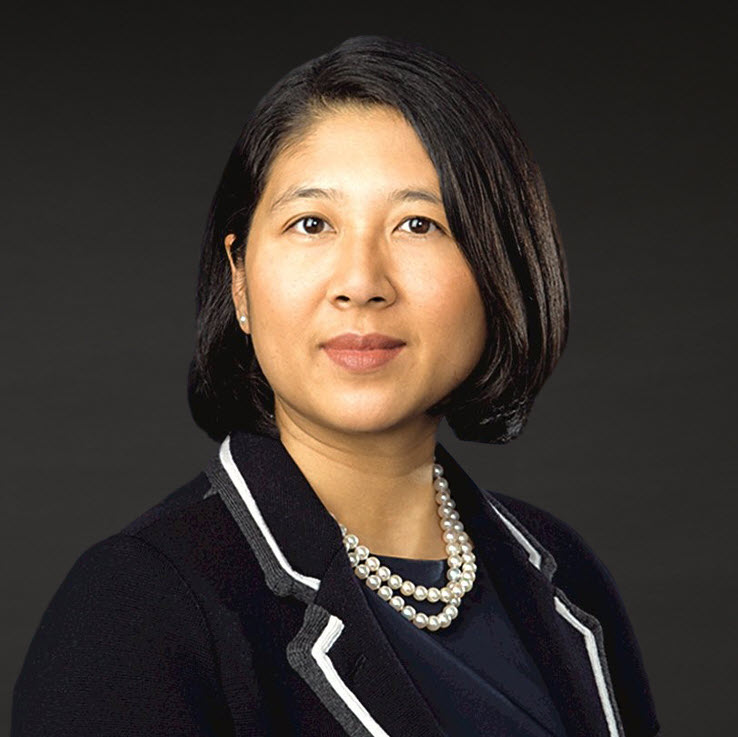 Julie Moret
Global Head of Sustainable Investing and Stewardship
Julie Moret, global head of sustainable investing and stewardship for Northern Trust Asset Management.