Coming Soon: 2017 Capital Market Assumptions
Entrenched Growth. Valuation Superstructure. Waiting for Monetary Godot.
These are just 3 of the new themes driving our 5-Year Outlook: 2017 Edition, available on September 18.
Be sure to bookmark this page and come back to view our in-depth analysis and long-term asset class forecasts.
Explore Our 5-Year Themes From 2016
Our forward-looking, historically aware capital market assumptions form the basis of our long-term asset class return expectations. In addition to our forecasts for global economic activity and financial market returns, we highlight key themes we think will shape the investment landscape in the next five years.
Market Cycles in a Cycle-less Economy
Short-Term Investment Outlook
Forward-Looking Analysis: Our Tactical Views on the Market
Learn more about our current market outlook and what it means for your investments.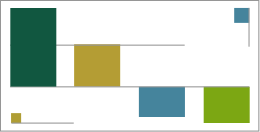 Commentary: Investing in a Changing World
See how market surprises affect our tactical allocation.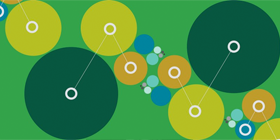 Which Investment Factors are Making a U-Turn?
Find out how the U.S. election has altered the factor landscape.
Long-Term Investment Outlook
Forward-Looking, Historically Aware: Our Five-Year Strategic Outlook
Learn more about our five-year outlook for the global economy and financial markets—including expectations and return projections for each asset class.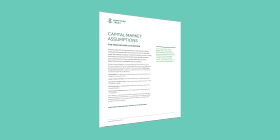 5-Year Outlook
Find out what investors should expect in the years ahead.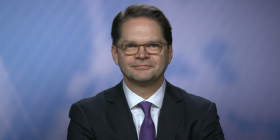 Marketscape
Our Chief Investment Strategist explains our key themes in this short video.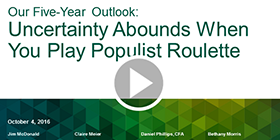 Populist Roulette
Explore the meaning of our populist roulette theme.
Bringing it all together: Investment Solutions to Meet Your Needs
Our forward-looking, historically aware investment approach powers a broad range of capabilities and solutions.
Spotlight on Factor-Based Investing: Engineered Equity™
Did you know factors drove nearly all excess equity returns over the past 50 years? Northern Trust is a pioneer in factor-based investing. Our Engineered Equity solution helps you identify which risks are most likely to move you closer to your goals – and which are most likely to be rewarded.
About Northern Trust Asset Management
Northern Trust Asset Management is a leading global asset management firm with more than $900 billion in assets under management. Our long-standing history of solving complex investment challenges has earned us the trust and confidence of the world's most sophisticated institutional and individual investors.
Contact us to learn how our investment expertise, strength and innovation may help drive opportunities for you.