Subscribe to MarketScape
Weekly videos — in three minutes or less — on global markets and investments, from the investment experts at Northern Trust.
Contact Us
To learn more about our distinctive solutions and client experience, call us today.
September Rate Hike? Fed Doesn't Close Doors
After announcing a widely anticipated rate hike of a quarter point on Wednesday, the Fed keeps the market guessing about a September decision. Head of Global Macro for Global Fixed Income Antulio Bomfim, Ph.D., analyzes how the Fed may make its decision and explains what investors should watch for.
After announcing a widely anticipated rate hike of a quarter point at the conclusion of this month's meeting of the Federal Open Market Committee, Fed Chair Jay Powell went to great lengths to keep his options open for the next Fed meeting in September. He noted that, depending on the incoming data over the next eight weeks, an interest rate hike in September is certainly possible, but so is a pause. He was more categorical on the timing of rate cuts, however, stating that none were expected this year. Let's take a closer look.
Chair Powell described the data received since the June FOMC meeting as being "broadly in line with expectations." He noted that growth had come in stronger than anticipated and that the news on inflation had been a little better than expected, referencing the latest data on CPI inflation where core inflation finally surprised to the downside. That said, he reinforced that he was not taking too much signal from a single reading and that the FOMC would need to see whether June's good news on inflation would be confirmed in subsequent reports.
We attach some significance to the chair's use of the phrase "broadly in line with expectations" when referring to the information received since the June FOMC meeting. It was at that meeting that the FOMC updated its interest rate projections, the so-called dot plot which showed that, given what they knew at the time, most FOMC participants saw two additional hikes before the end of the year as appropriate-- the July hike and one more. So "broadly in line with expectations" could well mean that most participants continue to see one more rate hike as appropriate before the close of 2023.
The chair commented on the challenge of providing forward guidance amid significant uncertainty but pointed out that two more job reports, two additional CPI releases, and one new reading on the Employment Compensation Index would be available before the September meeting. He noted that they will look to the combined data to inform their next decision. He also singled out wage growth and labor market conditions broadly as an important part of getting inflation back down to the FOMC's target. Investors keen on the future direction of monetary policy will do well to follow these data closely.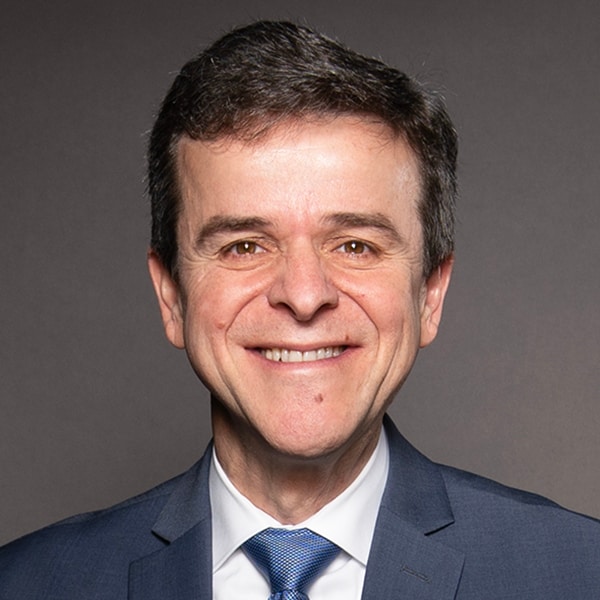 Antulio Bomfim, Ph.D.
Head of Global Macro, Global Fixed Income
Antulio Bomfim, head of global macro for the global fixed income team, oversees interest rate strategy, systematic volatility, liquidity and monitoring of systemic risk globally. He is also responsible for the firm's global liquidity management business.