Stacey Hallberg
Managing Director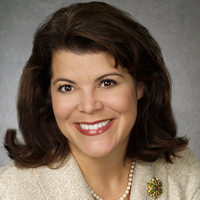 Before joining Northern Trust in 1997, she started her banking career in Charlotte, N.C. with First Union completing the Commercial Management Training program before moving on to various positions. She also spent 2 years with Merrill Lynch in Ft. Lauderdale.
She earned a B.S.B.A degree in Finance from the University of Florida.
She is a Certified Financial Planner, and currently holds the following securities licenses: 6, 7, 63, and 26.
She is married with a daughter.
As a Senior Vice President and Managing Director of the Delray Beach office overseeing a team of ten partners, she has over 30 years of experience in the industry.
She currently serves on the following Board of Directors: Bethesda Hospital Foundation and the Achievement Centers. Previous Board positions include Delray Beach Historical Society, Delray Beach Chamber of Commerce, Old School Square (Secretary), an Bethesda Corporate Partners (Chairman).
Learn how we help families make decisions