David R. Heidel, Jr., CFP®, CTFA
Managing Director - President Minnesota
Call: 612-336-7008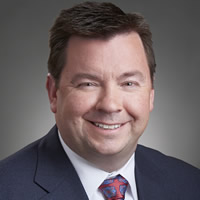 Dave leads Northern Trust's Minnesota office, providing banking and wealth management services to successful individuals, families, privately held businesses, foundations, endowments and institutions. Prior to joining the organization, he was a Regional Investment Director for the Central Region of The Private Client Reserve of U.S. Bank in Minneapolis. He has also held senior roles at JPMorgan Private Wealth Management and M&I Private Bank in Chicago and Milwaukee.
He received a Bachelor Business Administration degree from the University of Wisconsin - Stevens Point and is an honors graduate of the Cannon Trust School.
Dave has earned the Certified Trust & Financial Advisor (CTFA) designation and is a CERTIFIED FINANCIAL PLANNE™ (CFP ®) professional.
Dave is passionate about history, economics, and the capital markets. An avid reader and traveler, he enjoys the teaching element of his job most. He and his wife, Beth have two daughters.
As president of Minnesota, Dave oversees the performance of the Minnesota office and manages relationships with clients, referral partners, and colleagues throughout the Northern Trust organization. He also serves as an investment manager for a select group of individuals and entities in the Minnesota market.
Learn how we help families make decisions