Andrew Hitchon
Managing Director, Northern Trust International Fund Administration Services (Guernsey) Limited
Call: +44(0) 1481 745001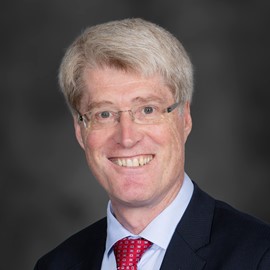 Andrew heads Northern Trust's Global Fund Services (GFS) operations in the Channel Islands and is Managing Director of Northern Trust International Fund Administration Services (Guernsey) Limited (NTIFASGL). He is responsible for developing and implementing a strategy specifically for NTIFASGL and delivering GFS's corporate objectives to drive the optimum contribution to Group strategic plans leveraging location strategy, operating model and technology.
Andrew is a member of the Northern Trust EMEA Leadership team and has over 30 years' experience in the offshore funds industry.
Andrew holds a number of non-executive board appointments in fund management and investment companies and is resident in Guernsey.
His previous roles within Northern Trust's Channel Island operations have included Head of Fund Accounting for Traditional and Hedge Funds and Transfer Agency.  In 2012 he further increased his responsibilities to include all Fund Service Operations, incorporating private equity, real estate and infrastructure, open and closed ended hedge and equity funds.  Andrew has worked at Northern Trust since 1989, specialising in administration and structuring of offshore open and closed ended investment funds.