John F. Hoffman
President, Wealth Management Northeast Region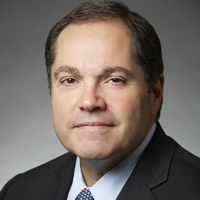 Before joining Northern Trust in 2003, John worked at U.S. Trust Company for eight years, where he served as a senior vice president in its high-net-worth planning group. Prior to that, he worked at AYCO Company LP as a senior financial planner and was a member of the firm's Investment Planning Committee.
He holds an MBA and a BBA from Hofstra University.
He's the president of the Northeast Region, Wealth Management. He is a CIMA and CPWA designations holder.
He's married with two children and loves to spend as much time as he can with his family, and they especially enjoy spending time at the beach. He is also an avid golfer.
As president of the Northeast Region, John Hoffman is responsible for managing all aspects of the market, which includes Northern Trust's New York City, Greenwich, CT, and Boston, MA offices. His responsibilities encompass client service, talent acquisition and management, new business development and brand awareness.
He's a member of the New York Society of Security Analysts and the Investment Management Consultants Association (IMCA). He is also a member of the Board of Trustee's on the New Jersey Symphony Orchestra, American Associates of the National Theatre. He serves on the Dean's Advisory Board for the Zarb School of Business at Hofstra University. In addition, he is active with the Long Beach Island Foundation and The Greater NY YMCA development committee.
Learn how we help families make decisions