John Ippolito
Senior Managing Director, Wealth Management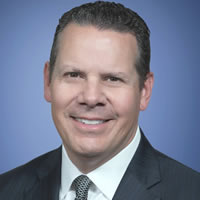 John is in his 24th year with Northern Trust, and has 29 years of Wealth Management Experience working with families of wealth in San Diego. John worked for Danielson Trust Company for 5 years, prior to joining Northern Trust.
John graduated from New York University with a Bachelor of Arts in Political Science and a minor in Finance. John has over 20 years of outbound educational classwork in areas of economics, philosophy, and geo-political interests.
John and his wife, Natasha, live in NYC and have two sons. John is an active cyclist, an avid reader, traveler, a soccer enthusiast, and enjoys the arts.
As the Senior Managing Director, Greater New York, John has oversight of our Greenwich Office, and leads a Team in New York City. John works extensively with ultra net-worth families, implementing complex wealth management solutions. John is a team builder for clients, working alongside Northern Trust Partners in broad areas of our advisory services.
He serves as the Board Director-Trustee of the Museum of Contemporary Art- San Diego (MCASD), and the La Jolla Youth Soccer League. John is on the Legacy Committee of the Little Italy Association. In addition, he is a volunteer for La Jolla youth organizations, the UCSD Preuss School, and is a member of the San Diego Bicycle Club (SDBC).
John is a previous Trustee of the San Diego Opera, La Jolla Playhouse, and Evo Nexus. John was awarded Altruist of the Year in 2014 by Modern Luxury Magazine, for his work in the San Diego Community. In 2017, John was voted by the San Diego Business Journal as a Top-100 influencer.
Learn how we help families make decisions