James H. Kuehn
President & CEO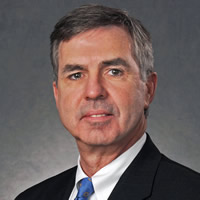 Prior to Northern Trust, Jim was associated with M&I Investment Management Corporation where he was Chairman of the Investment Policy Committee. Jim was responsible for the oversight of the portfolio management staff as well as serving the investment needs of high net worth individuals, endowments, foundations and corporate retirement plans.
Jim graduated from Marquette University with a B.S. degree in Accounting.
Jim Kuehn joined The Northern Trust Company in 1999 as Senior Vice President and Portfolio Manager. He was named President and CEO of Northern Trust, Wisconsin in 2006 and Regional Chief Investment Officer for the Midwestern States from 2007 to 2011.
Jim and his wife, Meg, live in Mequon, Wisconsin and have three children.
Jim is a Chartered Financial Analyst with over thirty years of portfolio management experience.
He is also a member of the Greater Milwaukee Committee and serves on the board of directors for the Zoological Society of Milwaukee.
Learn how we help families make decisions