Jason A Lawit
President, Los Angeles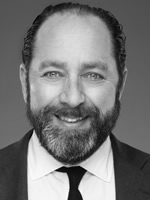 Jason Lawit is a the president of the Los Angeles office for Northern Trust. Jason leads Northern Trust's Los Angeles client service capabilities, coordinating and implementing investment and broader wealth strategies for private clients and small and mid-sized tax-exempt and institutional clients.
Jason is a leader in Northern's Goals Driven Wealth Management capabilities, which seeks to integrate portfolio management with clients' goals and full balance sheet.
Prior to joining Northern Trust in 2010, Jason was a Director at Waterline Partners where he was a Senior Portfolio Manager and a leader in business development. Jason joined Waterline Partners as a Director in March of 2006. Prior to joining Waterline, Mr. Lawit was counsel to the firm from its inception. Jason began his career as a transactional corporate attorney.
Jason holds a Bachelor's degree in American History, with honors, from Union College and a Juris Doctorate from The New York University School of Law.
Jason is an active member in good standing of the State Bar of California.
Capital markets, economics, travel, arts and sports Philadelphia franchises.
Jason has volunteered his time as an AYSO Santa Monica Soccer coach for the last 7 years. He personally and professionally supports Northern Trust's partnership with the United Way. Jason is also an avid supporter of the Los Angeles art and music community.
Learn how we help families make decisions