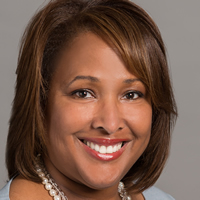 Before joining Northern Trust in 2000, she was the Director of Community Alliance at Allstate Bank; Director of Specialized Industries-Insurance at Harris Bank; a Cash Management Officer at Bank of Boston and a Sales Representative at ALCOA.
She graduated from Florida A & M University with aB.S. in Marketing.
She is a Senior Vice President and earned the Certified Private Wealth Advisor (CPWA)designation from the Investment Management Consultants Association.
Linda enjoys spending time with family and friends,as well as learning about art and wine. She is married with two sons, and lives in Chicago.
As Managing Director, she leads a team comprised of experienced investment, trust, and banking advisors delivering comprehensive wealth management solutions to successful individuals and their families.
Linda is a member of the YWCA of Chicago Board of Directors, a member of the University of Chicago Women's Board, a member of the Red Cross Tiffany Circle, a member of the Horizons for Youth Leadership, and a member of the Horizons for Youth Advisory Council. She served as the immediate past Chair for the Northern Trust Women in Leadership Business Resource Council. Linda received recognition from Chicago United as a 2009 Business Leader of Color.
Learn how we help families make decisions