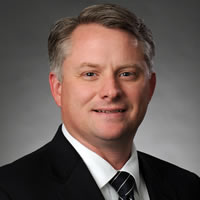 Mark joined Northern Trust in 1998 and has held several positions of increasing responsibility.  Mark has held leadership positions in both the commercial lending and the wealth management business at Northern.  Previously he held positions with Credit Suisse First Boston and Bank One. 
He received a B.B.A. degree in Finance from Ohio University and an M.B.A. degree in Management from Ohio University.
Mark is a Certified Private Wealth Advisor, CPWA®, having completed course work at The University of Chicago Booth School of Management.
He is married with 4 children and enjoys golf,  boating, watersports, and following Big 10 football and the Chicago Cubs.  Mark and his family live in Naperville IL, a west suburb of Chicago.
He is a Leading Corporate Arts Council Member for The Steppenwolf Theatre Company and is an active volunteer for The Nature Conservancy of Illinois.
Learn how we help families make decisions