Paul Thiel
Region President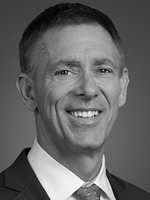 Previously an award-winning journalist who wrote for publications such as The Washington Post and Business Week, Paul brings unique talents to his role at Northern Trust. A trusted listener with keen analytical and communications skills, Paul helps his clients develop, refine, document, articulate and implement their life goals and aspirations. Paul is particularly adept at working with owners of closely-held businesses, individuals going through divorce and affluent individuals seeking to leverage their means to have a positive impact on the lives of others.
Now in his second decade as a wealth advisor, Paul uses his broad business background to analyze his clients' potential financial paths and find creative solutions to challenges. Prior to joining Northern Trust, Paul was the co-chair of the national family law practice and the head of the San Diego region for BNY Mellon. Previously, Paul owned a media company and ran business units with more than 1,200 employees and $100 million in revenue.
Paul holds an MBA from the University of Virginia and a BA from the University of Connecticut, and completed executive programs at Stanford Business School and Northwestern University.
Paul is a Certified Divorce Financial Analyst (CDFA).
Paul is head of The Chairmen's Roundtable, a 21-year-old organization of former CEOs who provide pro bono mentoring for San Diego business, and is a member of the Dean's Advisory Board at Cal State San Marcos. He is also founder and creator of the Advisor of the Year, an awards program for San Diego M&A professionals, and head of planned giving at the La Jolla Institute for Immunology. He is a regular guest lecturer at San Diego State University and has been an advisory board member of several private companies. He has also been trustee of the Rancho Santa Fe Foundation and director the Association for Corporate Growth and the Forum for Corporate Directors.
Paul and his wife, Lori, live in La Jolla with their two children and beagle. A two-time national racquetball champion, Paul is sponsored by Gearbox Sports in racquetball and paddleball.
Learn how we help families make decisions