Jonathan Toeng
Chief Financial Officer, Asia Pacific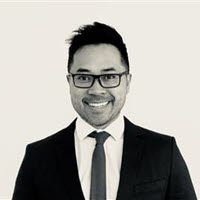 EXPERTISE
Jonathan Toeng is a Senior Vice President and the Chief Financial Officer for Asia Pacific based in Singapore. He manages the Finance team throughout the region and is responsible for planning, overseeing and directing the activities of the Finance function towards the achievement of the Company's objectives.
EXPERIENCE
Prior to assuming the current position, Jonathan held various roles in Chicago and London within Finance and Audit Services. Most recently, leading the Audit Services as Chief Operating Office for Northern Trust Corporation, he managed the team responsible for the Strategy, Operating Model (i.e., people, process and technology), Program, and Project Management for key initiatives and financials related to Audit Services across the globe.
He also led the Strategy and Projects Team in the Controller's Group in Chicago and has worked in the Finance Team in London in a variety of roles.
Before joining Northern Trust in 2011, Jonathan held various positions with Lloyds TSB, Barclays Capital, KPMG, EY, National Australia Bank and Suncorp in London and Melbourne.
EDUCATION
He holds a Bachelor of Commerce degree from Melbourne University, Australia and is a Chartered Accountant.