Fred Weinman
Managing Director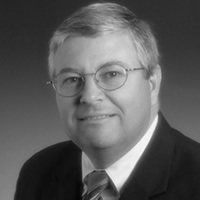 Fred has over 18 years of banking, wealth management, and sales experience with Northern Trust.
He has an MBA from Western Carolina University and earned a Bachelor of Science in Monetary and Fiscal Economics from the University of North Carolina.
He is a Senior Vice President.
Fred has always been civically minded and his interests are centered around community and philanthropic pursuits. He is an avid outdoorsman and enjoys traveling.
Fred leads the Bonita Springs team, an integrated group of investment, trust, and banking professionals who deliver comprehensive wealth management solutions for area high net worth individuals, families, businesses, and institutions.
For 18 years Fred has been deeply involved in the Southwest Florida community. Currently he is serving on the board for organizations such as, The Café of Life, Meals on Wheels, Center for the Arts of Bonita Springs, and New Horizons of Southwest Florida.
Learn how we help families make decisions