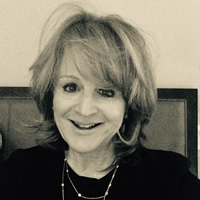 As Senior Managing Director, Hilary leads a team of over 55 experienced wealth advisors, wealth strategists, bankers, portfolio managers, and trust advisors who serve financially successful individuals and families. She is accountable for the exceptional advice and service to our clients.
Hilary serves as a Board Member and is on the Governance and Investment Committees for Marwen. She also serves on the Executive Committee of  the U.S. Holocaust Memorial Museum Annual Luncheon, on the Legacies and Endowment Committee and the Health and Human Resources Committee of the Jewish Federation of Metropolitan Chicago.
She received an MBA degree in Finance and Marketing from the Kellogg Graduate School of Business at Northwestern University, a BBA degree in Accounting from George Washington University and attended the University of Virginia.
I have one son who works in Venture Capital in NYC. I enjoy family, friends, reading, travel, working out, bike riding, skiing, and being involved in the community.
Learn how we help families make decisions