Subscribe to Asset Servicing & Fintech Insights
Discover more information in our monthly publication, the AXIS newsletter, including industry trends, product innovation, Fintech and more from our team of experts.
But I'm Not Dead Yet . . .
US mutual funds reported sizable growth in the first quarter, demonstrating ongoing investor demand despite rising cost pressure.
By Lisa Shea, Manager, Fund Governance Solutions
Mutual Funds Are Alive and Well
While some may have dragged mutual funds out to the cart to be hauled away, they remain a sizeable and still growing presence in our industry. Exchange Traded Funds (ETFs) are also growing, but it's important to look at the full picture. As of March 31, 2019, the Investment Company Institute (ICI) reports that there are more than $19 trillion in assets in open end mutual funds, compared to $3.77 trillion in ETFs, with AUM growing for both categories.
Furthermore, the ICI's 2019 Investment Company Fact Book notes that there were more than 17,000 open end mutual funds active as of the end of 2018 and, although mergers and liquidations have outpaced launches for the past few years, new open end funds continue to launch, with 345 new funds in 2018. While ETF growth is real, with 237 new ETFs launching in 2018, they have not yet come anywhere close to knocking the open end mutual fund on the head.
Cost Pressure Driving Decisions
Continued cost pressure from the street is translating to an inflow of investments into lower cost products. ICI reports that 40% of mutual fund owning households consider fees and expenses to be "very important" to their fund selection. Overall, fund expense ratios are down. Mutual funds are still very much in the mix, however, provided that a fund complex offers a share class or fee structure that hits the right price point for the target market. Retail and retirement investors are still buying mutual funds, and ICI reports that 80% of the 56 million households who are mutual funds owners are buying funds through their employer-sponsored retirement plans. There continues to be investor demand for registered mutual funds.
Defining your target market remains critical to determining your product strategy. Understanding the full picture of market trends can help you to make informed decisions about your way forward.  Although ETFs are getting much of the attention, open end funds are still alive and kicking. 
Key Considerations Prior to Launch
As you consider which vehicle is the right one for you, keep these questions in mind:
Define your target market. Have you identified the fund vehicles best suited to each market?
Be aware of what is happening in the broader marketplace, rather than reactively launching a product because "everyone else is doing it." Make conscious choices that will support your long term distribution objectives.
You have options. US mutual funds allow for broad distribution to both retail and institutional investors.
Have you obtained legal advice or guidance to help you arrive at the best solution?
Find out more about how Northern Trust's Global Funds Services team can support your funds and your distribution strategy by contacting your Northern Trust representative or visiting northerntrust.com/mutualfunds .
---
© 2019 Northern Trust Corporation. Head Office: 50 South La Salle Street, Chicago, Illinois 60603 U.S.A. Incorporated with limited liability in the U.S. Products and services provided by subsidiaries of Northern Trust Corporation may vary in different markets and are offered in accordance with local regulation. This material is directed to professional clients only and is not intended for retail clients. For Asia-Pacific markets, it is directed to expert, institutional, professional and wholesale clients or investors only and should not be relied upon by retail clients or investors. For legal and regulatory information about our offices and legal entities, visit northerntrust.com/disclosures. The following information is provided to comply with local disclosure requirements: The Northern Trust Company, London Branch; Northern Trust Global Investments Limited; Northern Trust Securities LLP. Northern Trust Global Services SE, 6 rue Lou Hemmer, L-1748 Senningerberg, Grand-Duché de Luxembourg RCS B232281; Northern Trust Global Services SE UK Branch, 50 Bank Street, London E14 5 NT; Northern Trust Global Services SE, Abu Dhabi Branch, registration Number 000000519 licenced by ADGM under FSRA # 160018. The Northern Trust Company Saudi Arabia, Nakheel Tower, 11 Floor, P O Box 10175, Riyadh 11433, KSA – a Saudi Joint Stock Company – Capital 52 million SAR. Regulated and Authorised by the Capital Market Authority License # 12163-26 CR 1010366439. Northern Trust Luxembourg Management Company S.A., 6 rue Lou Hemmer, L-1748 Senningerberg, Grand-Duché de Luxembourg, Société anonyme RCS B99167. Northern Trust (Guernsey) Limited (2651)/Northern Trust Fiduciary Services (Guernsey) Limited (29806)/Northern Trust International Fund Administration Services (Guernsey) Limited (15532) Registered Office: Trafalgar Court Les Banques, St Peter Port, Guernsey GY1 3DA.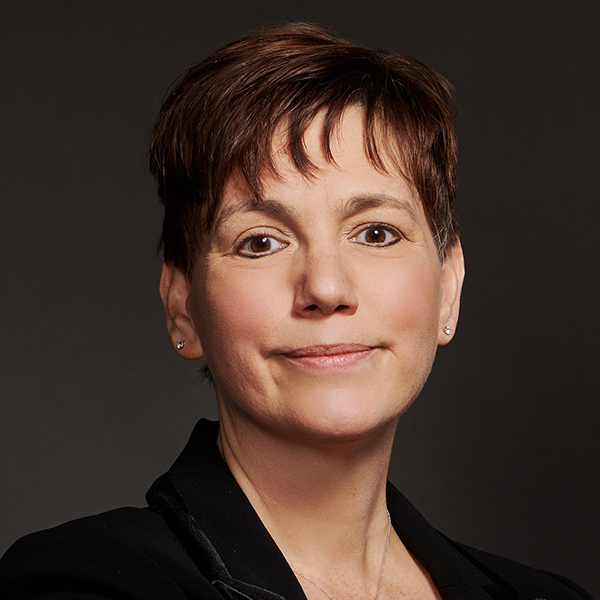 Lisa Shea
Manager, Fund Governance Solutions
Lisa Shea is a Senior Vice President in Northern Trust's North American Fund Governance Solutions group. Lisa focuses on supporting asset manager clients in regulatory and distribution matters.
RELATED ARTICLES
Asset managers love growth, but their own firms might struggle to achieve it if they don't optimize the process of increasing AUM.
After soliciting public comment and meeting with a variety of industry representatives, the SEC is poised to revisit the proposed rule on fund of fund arrangements (FOFs), reflect on industry reaction and assess how the operations of such funds will be affected before finalizing the new rule.