Mobile Apps Changed Everything
Empowering employees with mobile technology as a driver of service excellence.
I was recently at an event where we were asked what everyone's favourite app was. What on face value seemed like an uneventful question sparked some interesting dialogue. Several guests cited apps that others had not heard of and their intended use was fascinating. Almost everyone had a hard time choosing just one app as their favourite.
Suffice it to say, mobile apps have transformed the way we live. We watch sports differently. We shop differently. There are apps to make music and even learn new languages. The marketplace for mobile apps has exploded since Apple launched the App Store in 2008. In 2017, 755,000 new iOS apps were taken to market.1 But in 2018, the number of apps available to download rapidly grew to 2.0 million on iOS.2
With so many apps to choose from, it has become more important to grab the attention of users immediately. In 2018, over 21% of users abandoned apps after just one use.3 But when you get the experience right, the impact can be very powerful. Live Nation made the experience of attending events more personal through bringing a new app to market two years ago. Since this deployment, they have seen a 72% YoY increase in mobile app ticket sales and their app rating improved from 1 to 4.8 stars in the app store.4,5
Mobility for the Enterprise
Interestingly though, apps have not penetrated the workplace the way they have the direct to consumer market. If you think about all the apps you use in your personal life, how many workplace equivalents are there? In the last few years we have seen this change a bit. Take the expense management app from Concur. For many of us that frequently travel for work, it is a great tool to track, expense, and manage approvals for hotels, airline tickets, and other incidentals. Salesforce's mobile app is another productivity enhancer. Giving sales staff the ability to capture client conversations on the go and draw insights anytime, anywhere is critical.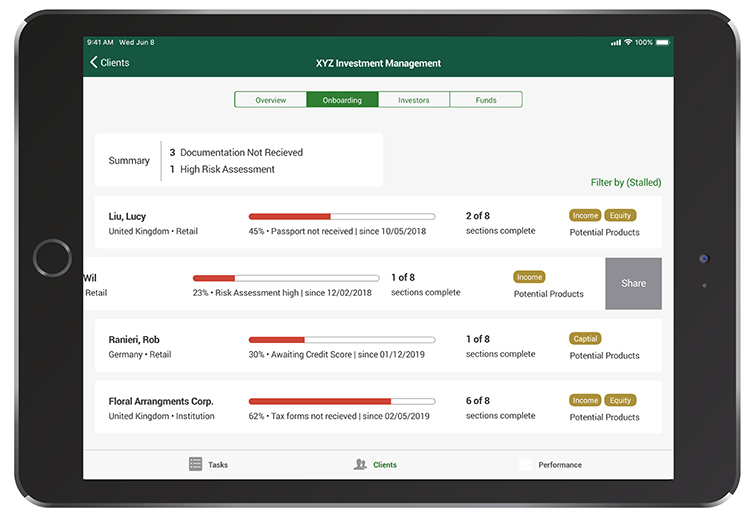 Images are for illustrative purposes only. Names do not represent actual clients or data.
We see an opportunity at Northern Trust to drive greater mobility into our workforce. We believe that putting digital tools at the fingertips of our client-facing teams will further enhance the excellent level of service delivery we provide to our clients and investors – allowing our employees to do work and provide a great client experience anytime, anywhere. Therefore, we are equipping our employees with a mobile app that enables on demand analytics and reports, tracks outstanding tasks, notifications of upcoming meetings, exceptions and so on. For example, say you have a new investor coming on board to your fund and the onboarding process is taking longer than expected. The dashboard will flag the missing tax forms and prompt the Northern Trust Partner to follow up. It will also tell the user how far along in the onboarding process the investor is. Ultimately, enabling a mobile workforce through the app permits speed and timely execution of our operational tasks so you can efficiently move your fund forward and get a seamless experience.
Rapid Iteration and Co-Creation
We firmly believe that a group of smart and passionate people working together will always deliver an outcome superior to those people working independently. Nowhere is this truer than in the age of design thinking. We recently worked with Apple and the IBM iX Studio to design a new mobile app for a key position in our organisation. It was a rewarding experience. The process we followed with IBM and Apple emphasised that working together with great speed and efficiency can create great results.
We showed up at Apple's headquarters on a Tuesday with a clear problem statement, two end-users, and a client to give us a "voice of the customer" perspective. In the three days that followed, we created a high-fidelity clickable design of our new employee app. We considered a day in the life of an employee and what their key pain-points are. That was followed with a dialogue on what the ideal future state for employees would be and how a mobile app could solve it. The design teams then worked to create mock screens of the new app which we refined through iterative feedback.


Images are for illustrative purposes only. Names do not represent actual clients or data.
This is the future of work: small, diverse teams rapidly prototyping and evolving with the end-user in mind. We are excited by the opportunity this presents – we will continue to push the boundaries, get our clients involved in the development process, and provide our client-facing teams with tools that help them be flexible and work on the go.
© 2019 Northern Trust Corporation. Head Office: 50 South La Salle Street, Chicago, Illinois 60603 U.S.A. Incorporated with limited liability in the U.S.

Products and services provided by subsidiaries of Northern Trust Corporation may vary in different markets and are offered in accordance with local regulation. This material is directed to professional clients only and is not intended for retail clients. For Asia-Pacific markets, it is directed to expert, institutional, professional and wholesale investors only and should not be relied upon by retail clients or investors. For legal and regulatory information about our offices and legal entities, visit northerntrust.com/disclosures. The following information is provided to comply with local disclosure requirements: The Northern Trust Company, London Branch; Northern Trust Global Services SE, 6 rue Lou Hemmer, L-1748 Senningerberg, Grand-Duché de Luxembourg RCS B232281; Northern Trust Global Investments Limited; Northern Trust Securities LLP. Northern Trust Global Services SE, Abu Dhabi Branch, registration Number 000000519 licensed by ADGM under FSRA # 160018. The Northern Trust Company of Saudi Arabia - a Saudi closed joint stock company - Capital SAR 52 million. Licensed by the Capital Market Authority - License No. 12163-26 - C.R: 1010366439. Northern Trust Luxembourg Management Company S.A., 6 rue Lou Hemmer, L-1748 Senningerberg, Grand-Duché de Luxembourg, Société anonyme RCS B99167. Northern Trust (Guernsey) Limited (2651)/Northern Trust Fiduciary Services (Guernsey) Limited (29806)/Northern Trust International Fund Administration Services (Guernsey) Limited (15532) Registered Office: Trafalgar Court Les Banques, St Peter Port, Guernsey GY1 3DA.
---
Sources:

1 https://blog.appfigures.com/ios-developers-ship-less-apps-for-first-time/
2 https://www.statista.com/statistics/276623/number-of-apps-available-in-leading-app-stores/
3 http://info.localytics.com/blog/21-percent-of-users-abandon-apps-after-one-use
4 https://www.fastcompany.com/company/live-nation
5 https://app.appbot.co/ratings?app=1725&country=118&end=2019-04-08&start=2016-11-21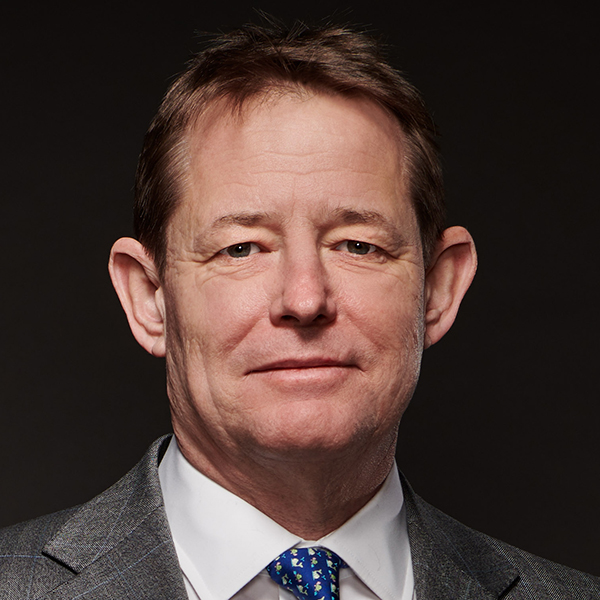 Toby Glaysher
Head of Global Fund Services International
Toby is an Executive Vice President and Head of Global Fund Services International, which provides depositary, custody, fund administration and middle office outsourcing services to over 200 asset management clients of the bank.