Subscribe to Asset Servicing & Fintech Insights
Discover more information in our monthly publication, the AXIS newsletter, including industry trends, product innovation, Fintech and more from our team of experts.
Be the Port in a Storm: Accelerating Client Trust in Times of Volatility
While crises like the pandemic can usher in high volatility and elevated stress in business relationships, they can also serve as opportunities to build trust.

At the surface, the relationships between alternative asset managers and their fund administrators revolve around concrete deliverables – NAVs, cash balances, P&L, reconciliations – completed by a set of deadlines. But as in any client-based dynamic, emotion is at play.
The emotion that drives these relationships was on full display as we all began feeling the effects of the COVID-19 pandemic in Q1 2020. March's market volatility was some of the roughest we've seen in years, and as managers hunkered down to get through the storm, they'll always have a fresh memory of how their partners showed up for them and provided some semblance of certainty while in uncharted territory.
While unwelcome and chaotic events can usher in this kind of emotion, they can also serve as opportunities to build trust. By stepping up during high-emotion times, service providers and clients can lock in powerful and mutually beneficial relationships.

Speeding up the journey to client trust
Under normal conditions, when I think about the partnerships we foster with our clients, I see the process as having three stages of an evolving trust–based relationship:
First stage: The client trusts that the service provider they partner with will deliver on all their accountabilities and responsibilities and meet or exceed their service levels
Second stage: The client trusts the provider and truly believes that they and the service provider will arrive at a common solution on most issues that mutually resolve what both parties are trying to work through
Third stage: The client and service provider each believes the respective partner is proactively looking out for their best interests

When the COVID-19 volatility hit in March, these stages became even more crucial. We handled this volatility by putting our head down, working with our counterparties, and packaging the deliverables our clients needed to operate. We didn't roll out new processes or services, but instead doubled down on what we do best. In effect, we were a port in the storm to our clients who were trying to get through the tumultuous time until they could come out on the other side and assess what should come next.
Ultimately, our client feedback shows they valued our performance during March and April's volatility. They cited our strong communication, teamwork, accuracy, timeliness, quality, and the sense of partnership. None of these elements are groundbreaking – all of them are needed in a well-functioning business relationship. But during a period of market stress, excelling in these elements is often easier said than done. And if you commit to excelling in the basics when times get tough, clients will remember that – especially if their other vendors don't measure up – and their trust in you will grow rapidly.
Because we were able to provide this element of certainty when so little else felt certain for our clients, we saw the client trust phases speed up. Emotion is heavily at play during a time like this. In the future, whenever any of us think back on this pandemic, we'll be quick to remember the anxiety and uncertainty that hung over our heads for weeks. Our hope is that our clients, while they too will remember the anxiety, will look to us and remember the sense of stability we were able to provide in a crisis, and value us long into the future.
The window for building this accelerated client trust is still open. As the pandemic carries on, we've seen new clients who have kicked off remotely come into the engagement with a degree of wariness. Once they realize the efficiencies of our remote operations, we begin to move quickly through the stages of trust together.
Building trust in future times of volatility

We've learned to live with the changes that COVID-19 has brought for now, but eventually we will overtake the virus and see many elements of our society go back to normal. However, business continuity plans have allowed many organizations to discover efficiencies in a new way of doing things, including the power of remote work.
Many teams will continue to work remotely at least part of the time now that we know we're capable of it, leading to less face-to-face and in-person interaction. When we're further apart and relying on technology to communicate, building relationships will be more important than ever.
No one enjoys facing volatility like that which we saw with the COVID-19 outbreak. But we know that future volatility may present an opportunity to be a better partner – and we know we can rise to the occasion.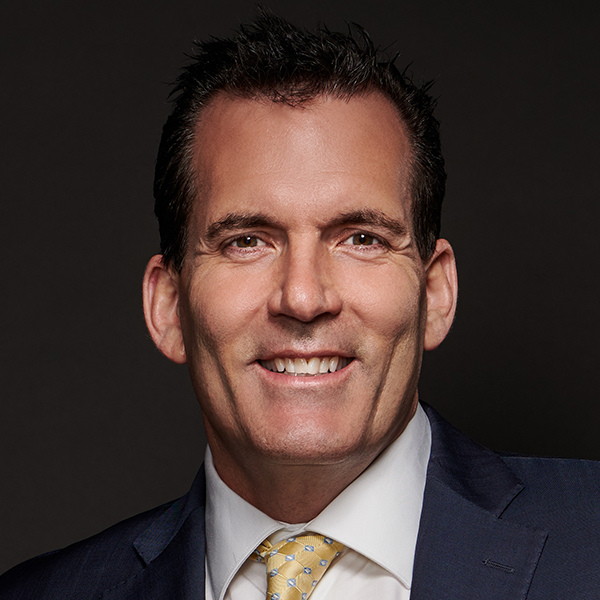 Peter Sanchez
Head of The Northern Trust International Banking Corporation
Peter is an Executive Vice President at The Northern Trust Company and serves as head of The Northern Trust International Banking Corporation (TNTIBC) which provides customized international payments and an array of multicurrency services to institutional entities globally.