Subscribe to MarketScape
Weekly videos — in three minutes or less — on global markets and investments, from the investment experts at Northern Trust.
Election Correction?
Just weeks ahead of the U.S. presidential election, markets have been relatively calm. What could be contributing to this steadiness? And could we be setting up for an "election correction?" Chief Investment Strategist Jim McDonald explores this issue.
Transcript
US presidential election polls are showing an increasing lead for Democratic candidate Joe Biden against President Donald Trump. And markets have been relatively calm just weeks ahead of the election. What could be contributing to this steadiness, and could we be setting ourselves up for an election correction?
Markets hate uncertainty, and the potential of a delayed election outcome has weighed on investor minds. The expected significant increase in mail-in ballots has raised the specter of days or weeks of ballot counting after election night on November 3, with ensuing legal battles and public relations spats. So to the extent that one candidate develops a significant lead, it reduces the associated risk of a delayed outcome.
Additionally, financial markets are fixated on the next round of fiscal stimulus, which remains caught up in negotiations. Democrats are viewed as more likely to support significant additional fiscal expansion, which the stock market would view favorably. On the flip side, a hike in corporate taxes proposed by the Democrats could cut earnings of companies in the S&P 500 index by around 7%.
Having one party in control in Washington greatly facilitates passing new legislation, but it isn't enough to just have a slim majority. The current Republican majority of 53 to 47 in the Senate allows two or three Republicans to object to any Republican vote without ending its prospects. Should the Democrats win the White House, they may be constrained if they only have a slim majority. Should Trump win re-election, the most likely outcome would be a continuation of the current split power structure, as the House of Representatives looks likely to retain a Democratic majority.
The results of the 2016 election were clear on election night. Investors viewed the Republican platform of tax cuts and deregulation as being good for growth but also bad for bonds, due to higher interest rates. The 2020 election is not setting up to be as clear, as control of Congress remains uncertain and the margin of victory will be important for either party.
As a result, we will likely need to see the election results and the ensuing policy and personnel pronouncements from the victors to understand the intermediate-term implications of the election. Over the short term, a correction is always possible, while heightened volatility seems more probable. In the meantime, we remain moderately underweight risk in our global policy model, as we don't think markets are providing much margin of safety for unexpected risks in the global economy.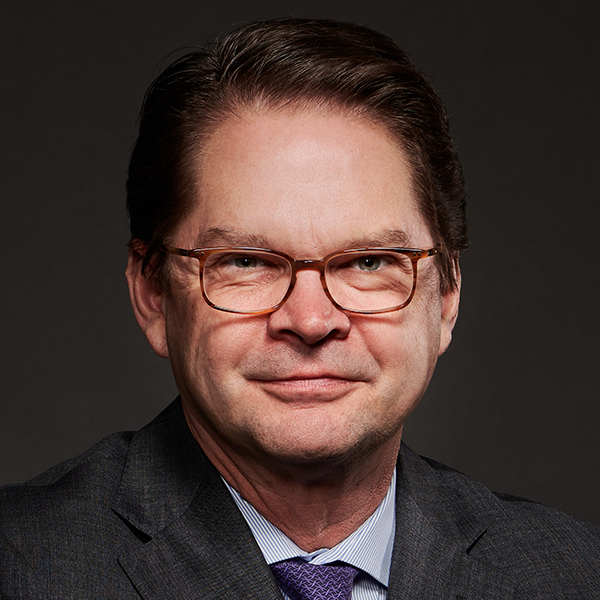 Jim McDonald
Chief Investment Strategist
Jim McDonald is an executive vice president and the chief investment strategist for Northern Trust. He is responsible for overseeing the strategic and tactical asset allocation policy for our institutional and wealth management clients globally.

;