Subscribe to Asset Servicing & Fintech Insights
Discover more information in our monthly publication, the AXIS newsletter, including industry trends, product innovation, Fintech and more from our team of experts.
Assessing Emerging Tech's Impact on Financial Services Compliance
In the financial services sector, compliance processes are often reactive, rather than proactive. But new technology use cases are changing that.

Featured in Corporate Compliance Insights
As new regulations emerge globally, compliance requirements for financial services firms continue to grow, as do the accompanying costs. According to financial consulting firm Burton-Taylor, global spending on Anti-Money Laundering (AML), Know Your Customer (KYC) and other financial crime compliance measures grew 12.5% in 2020 and 17.5% in 2019.1
In addition to regulation, innovation in financial products is driving the development of new asset types and classes that will require new approaches to regulation and compliance. For example, institutional investors show increasing interest in cryptocurrency as an asset class, and 90% believe their peers will increase their investments in cryptocurrency over the next five years.2 This embrace of emerging asset classes creates a need for new governance guidelines to exist alongside traditional financial regulation.
Regtech providers are taking advantage of emerging technologies to bridge the gap as new regulations arise and financial services firms work to comply. But these technologies have potential to go further, remaking compliance processes in a more efficient way, particularly when it comes to the post-trade compliance process as we know it.
The technology driving regulatory change
The promise of emerging technologies for the compliance sector has long been discussed in abstract terms. Now more than just future possibilities, they are tools that can drive financial services compliance operations every day. Data suggests that regtech is already making a difference in compliance efforts. According to Thomson Reuters, 77% of financial services firms have a positive view of regtech innovation, up from 40% in 2016.3
Let's take a look at the specific changes emerging technologies are making possible.
Blockchain – Blockchain technology has the power to make auditing processes more efficient. This process is already underway. For example, a few years ago Northern Trust identified an opportunity to elevate its private equity lifecycle events and worked with global audit firms to create a blockchain solution that enables auditors to access fund data held on the private equity blockchain directly to audit specific events.
Blockchain's most significant promise in the compliance space is the shift from post-trade compliance to pre-trade automated compliance via smart contracts. Traditionally, trades and transfers of assets occur through trusted intermediaries, and after the fact, a post-trade verification of compliance rules occur, including regulatory reporting. Blockchain turns this process on its head, making it far more efficient.
Rather than spending time, energy and resources after a transaction, blockchain-powered smart contracts link to digital asset characteristics and use coded rules and logic to track compliance before a transaction goes through, preventing it from doing so if it breaks these rules. By adhering to compliance rules on the front end, an entire workflow that traditionally occurs post trade becomes unnecessary. Regulators could even have direct access to distributed ledgers for firsthand verification, tracking and monitoring of regulated activities, creating further efficiencies.
Artificial intelligence – AI tools have entered the regtech market to help firms understand when and how they must take action to comply with a regulation. These tools do this largely by analyzing unstructured data, such as regulatory text to identify when an institution needs to act. The AI does the heavy lifting leading up to the decision, sorting through data and text faster than a human could, while the human makes the decision to go through with the regulatory action or not.
Even with the impact AI will have, it's important to stress the continued need for firms to invest in human expertise to support the industry's tech-fueled evolution. This kind of assistance from AI is key for asset allocators, as it relieves employees of time-consuming work while reducing the potential for human error, such as missing a detail within a mountain of data. At the same time it leaves key decisions in the hands of humans, who should be capable of handling a full plate of highly strategic work.
AI also has the potential for monitoring investment portfolios, learning about normal activity until it can detect suspicious trades or potential fraud and flagging it to human-staffed teams.
Data management – When it comes to regulations such as Know Your Client and Anti-Money Laundering rules, data management is essential, but capturing and maintaining high-quality data can be daunting for some teams. One survey found that 63% of compliance professionals had a lack of confidence in their data.4 Quality is not the only challenge – data collection and entry can be a time-consuming process when the attention of team members could be spent on higher-value activities.
Many regtech offerings entering the market specifically target these burdens by aiding the capture and standardization of data, aggregating the data from disparate sources, and employing automation to pull data into reports with human oversight, rather forcing a human team member to carry out the full report-producing process.
On the horizon of global financial regulations
As new products and asset classes continue to emerge, regulations will also develop to oversee the strategies behind these new vehicles. We are still in a world where manual regulation frameworks exist alongside emerging digital ones. These two worlds coexist for now, and financial services firms will keep a foot in both territories until digital frameworks eclipse those of the past.
Compliance processes will shape-shift as the industry moves into an even more tech-driven age. Firms that make the investment in key technologies and partnerships now carve out a space for themselves in the future, while those who refuse to see where compliance processes are headed or who react too late will find themselves edged out.


---
1 Burton-Taylor, "Anti-Money Laundering/Know-Your-Customer Data and Services Global Share 2020" and "Anti-Money Laundering/Know-Your-Customer Data and Services Global Share 2019"
2 Evertas, "Research Reveals Institutional Investors Plan to Increase Their Allocation to Cryptoassets", September 25 2020.
3 Thomson Reuters, "Fintech, Regtech & the Role of Compliance in 2020 report: The shifting regulatory role", February 25, 2020.
4 Innovative Systems, "The Ticking Time Bomb of Bad Data and AML Compliance", April 15 2019.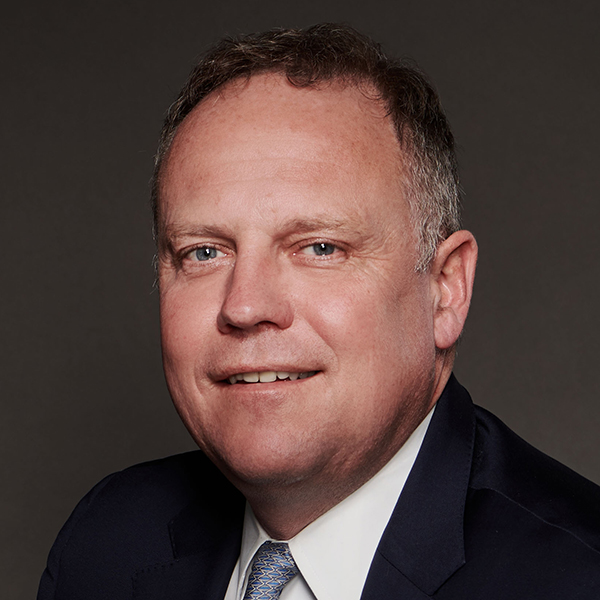 Dan Houlihan
Head of Asset Servicing, Americas
Dan Houlihan is Executive Vice President and Head of Northern Trust Asset Servicing - Americas, a leading provider of custody, banking, fund administration, investor servicing and outsourced solutions.
RELATED ARTICLES
Investment data science enables asset managers and allocators to better understand why investment decisions are good or not so good – and to improve future decision making in the process.
As the landscape grows more complex and global, how can asset managers drive efficiencies across their approach to regulatory compliance? Robert Angel, Global Head of Regulatory Solutions and Caroline Higgins, Head of Global Fund Services, Asia share ideas for a more collective approach to regulation across your organisation.
While investors are still evaluating the impact of the current crisis in an uncertain environment, the pandemic has created the opportunity to accelerate data and technology trends in servicing alternative assets. Having a comprehensive strategy, underpinned by advanced technology and better data solutions, will be crucial to thriving in the post-COVID future.