Bringing Together Quality and ESG
Michael Hunstad, Ph.D. discusses the long- and short-term impacts of incorporating a quality factor into ESG portfolios.
Amidst the evolving sustainable investing landscape and the developing ESG reporting framework, investors are still left to consider how to approach ESG in the short-term and the long-term. Michael Hunstad, Ph.D., chief investment officer of global equities (head of quantitative strategies until July 12, 2022) shares key insights into what aligning ESG with a high quality factor could mean for portfolios.
Defining ESG
Why Investors are Increasingly Looking to ESG
Impact of Volatility on Quality ESG
Development of an ESG Reporting Framework
The Future of Regulation Surrounding ESG
---

Important Information
Morningstar Rating Disclosures

View the fund's most recent Morningstar Rating: https://www.northerntrust.com/united-states/what-we-do/investment-management/northern-funds/funds-and-performance/equity/NUESX.

The Morningstar RatingTM for funds, or "star rating," is calculated for managed products (including mutual funds, variable annuity and variable life subaccounts, exchange-traded funds, closed-end funds, and separate accounts) with at least a three-year history. Exchange-traded funds and open-ended mutual funds are considered a single population for comparative purposes. It is calculated based on a Morningstar Risk-Adjusted Return measure that accounts for variation in a managed product's monthly excess performance, placing more emphasis on downward variations and rewarding consistent performance. The top 10% of products in each product category receive 5 stars, the next 22.5% receive 4 stars, the next 35% receive 3 stars, the next 22.5% receive 2 stars, and the bottom 10% receive 1 star. The Overall Morningstar Rating for a managed product is derived from a weighted average of the performance figures associated with its three-, five-, and 10-year (if applicable) Morningstar Rating metrics. The weights are: 100% three-year rating for 36-59 months of total returns, 60% five-year rating/40% three-year rating for 60-119 months of total returns, and 50% 10-year rating/30% five-year rating/20% three-year rating for 120 or more months of total returns. While the 10-year overall star rating formula seems to give the most weight to the 10-year period, the most recent three-year period actually has the greatest impact because it is included in all three rating periods. Past performance is no guarantee of future results.
© 2022 Morningstar, Inc. All Rights Reserved. The information contained herein: (1) is proprietary to Morningstar and/or its content providers; (2) may not be copied or distributed; and (3) is not warranted to be accurate, complete or timely. Neither Morningstar nor its content providers are responsible for any damages or losses arising from any use of this information.
Risk and Definitions
There can be no guarantee that any strategy (risk management or otherwise) will be successful. All investing involves risk, including potential loss of principal.
Environmental, Social and Governance (ESG) Risk: The Fund's ESG screening process may affect exposures to certain companies or industries and cause the Fund to forego certain investment opportunities.
Equity Risk: Equity securities (stocks) are more volatile and carry more risk than other forms of investments, including investments in high-grade fixed-income securities. The net asset value per share of this Fund will fluctuate as the value of the securities in the portfolio changes.
Not FDIC insured | May lose value | No bank guarantee
View investment terms definitions: https://www.northerntrust.com/united-states/what-we-do/investment-management/northern-funds/education/glossary
About Northern Funds
An investment in Northern Funds is not insured by the FDIC, and is not a deposit or obligation of, or guaranteed by The Northern Trust Company or any affiliate. An investment in Northern Funds involves risks, including possible loss of principal.
Please carefully read the prospectus and summary prospectus and consider the investment objectives, risks, charges and expenses of Northern Funds carefully before investing. Call 800-595-9111 to obtain a prospectus and summary prospectus, which contains this and other information about the funds.
© 2022 Northern Funds | Northern Funds are distributed by Northern Funds Distributors, LLC, not affiliated with Northern Trust.
© 2022 Northern Trust Corporation. Head Office: 50 South La Salle Street, Chicago, Illinois 60603 U.S.A. Incorporated with limited liability in the U.S. Products and services provided by subsidiaries of Northern Trust Corporation may vary in different markets and are offered in accordance with local regulation. For more information, read out legal and regulatory information about individual market offices.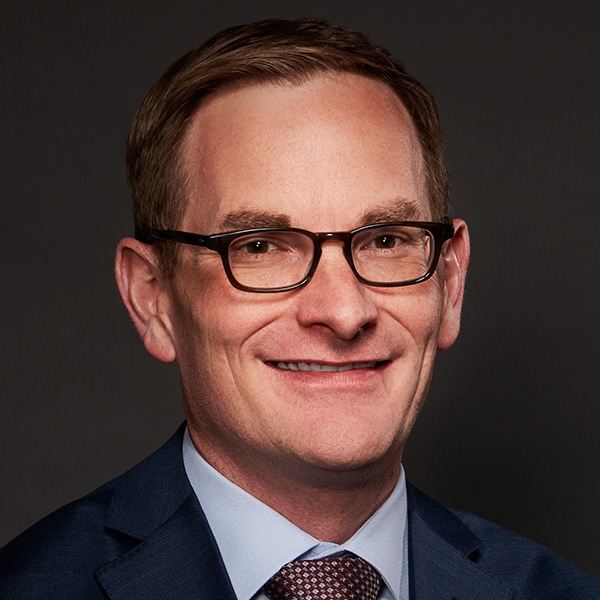 Michael Hunstad, Ph.D.
Chief Investment Officer – Global Equities
Michael Hunstad is chief investment officer for global equities at Northern Trust Asset Management with responsibility for all quantitative equity research, strategist, and quantitative equity portfolio management activities.