Mary Lukic, CFP
Head of Tax-Advantaged Equity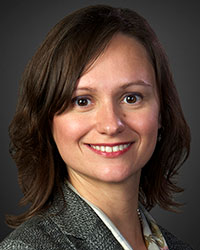 Mary Lukic is a senior portfolio manager within the global equities investment team for Northern Trust Asset Management. Mary heads the tax-advantaged equity portfolio management team, which focuses on tax-managed and various quantitative active portfolio strategies. She is responsible for implementation of tax managed, Quality Dividend Focus and Quality ESG strategies.
Mary has extensive experience providing custom equity solutions to high net worth families, nuclear decommissioning trusts, settlement trusts, insurance companies, and other taxable and tax exempt clients.
She received her bachelor's degree in finance from Illinois State University and an MBA with concentrations in finance, accounting and organizational behavior from the University of Chicago. She is a Certified Financial Planner™.