Robert H. Bergson, CFA
Portfolio Manager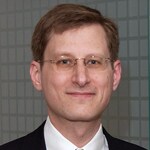 Northern Small Cap Core Fund (NSGRX)
Northern Small Cap Value Fund (NOSGX)
With Northern Trust Since 1997
Began Career in 1995
Robert  Bergson is head of small cap quantitative active portfolio management. He is responsible for research and implementation of several small cap equity strategies representing more than $3.5 billion in small cap assets. He manages the Northern Small Cap Core Fund and Northern Small Cap Value Fund.
Prior to joining Northern Trust in 1997, Robert served as director of investment research for Real Estate Research Corporation, a real estate consulting and research firm.
Robert earned a bachelor's degree from Carnegie Mellon University and a master's degree in real estate development from the Massachusetts Institute of Technology. He is a CFA® charterholder, and a member of the CFA Institute, the CFA Society Chicago and the Chicago Quantitative Alliance.
Not FDIC insured | May lose value | No bank guarantee
View investment term definitions
Please carefully read the prospectus and summary prospectus and consider the investment objectives, risks, charges and expenses of Northern Funds carefully before investing. Call 800-595-9111 to obtain a prospectus and summary prospectus, which contains this and other information about the funds.
©2023 Northern Funds | Northern Funds are distributed by Northern Funds Distributors, LLC, not affiliated with Northern Trust.