Quantitative Strategies
Multi-Factor Strategies Built with Precision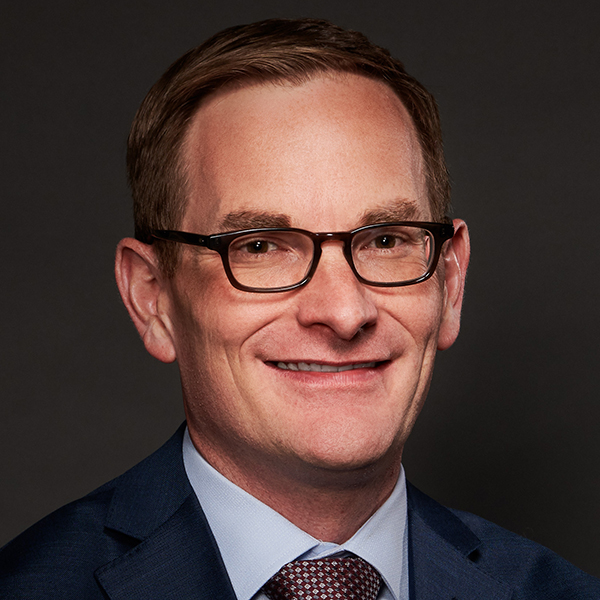 Michael Hunstad, Ph.D.
Chief Investment Officer – Global Equities
Michael Hunstad is the chief investment officer for global equities at Northern Trust Asset Management.
Contact Us
To learn more about our distinctive solutions and client experience, call us today.
Proprietary factor signals and smarter construction creates multi-factor strategies focused on taking compensated risks.
Quantitative strategies seek to outperform a benchmark by exploiting market anomalies and behavioral biases using proprietary, quantitative models and processes to select securities, construct portfolios, and manage risk to deliver targeted outcomes.
Our diverse quantitative strategies combine investment professionals' expertise with sophisticated quantitative models to meet the needs of investors at any level, from institutional investors and advisors to individuals and their families.
Northern Trust quantitative strategies are cost-efficient, perform as designed, take intentional compensated risks and improve asset allocation through purer factor exposures. We focus on multi-factor portfolio construction using our proprietary definitions for quality, value, volatility, and momentum to enhance risk-adjusted returns.
$30.7BNTAM Factor Investing Assets Under Management*
*As of December 31, 2022
Our proprietary factor signals and multi-factor construction are designed to produce more reliable results for investors.
We seek to add investment value across several essential dimensions:
Northern Trust Asset Management offers a comprehensive range of strategies – equity, fixed and multi-asset – and integrated global investment platform to help institutional investors pursue their objectives.
Related Content
About Northern Funds

An investment in Northern Funds involves risks, including possible loss of principal. Equity Risk: Equity securities (stocks) are more volatile and carry more risk than other forms of investments, including investments in high-grade fixed-income securities. The net asset value per share of this Fund will fluctuate as the value of the securities in the portfolio changes. Environmental, Social and Governance (ESG) Investing Risk: is the risk stemming from the environmental, social and governance factors that the Fund applies in selecting securities. The Fund's ESG screening process may affect exposures to certain companies or industries and cause the Fund to forego certain investment opportunities. Large Cap Stock Risk: The risk that large-capitalization stocks as a group could fall out of favor with the market, causing the fund to underperform investments that focus solely on small- or medium-capitalization stocks. Small-Cap Risk: Small-capitalization funds typically carry additional risks since smaller companies generally have a higher risk of failure. Their stocks are subject to a greater degree of volatility, trade in lower volume and may be less liquid. International Risk: International investing involves increased risk and volatility. Value Risk: Value-based investments are subject to the risk that the broad market may not recognize their intrinsic value. For more important risk information, please visit individual fund pages information.

Please carefully read the prospectus and summary prospectus and consider the investment objectives, risks, charges and expenses of Northern Funds before investing. Call 800-595-9111 to obtain a prospectus and summary prospectus, which contains this and other information about the funds.

Northern Funds are distributed by Northern Funds Distributors, LLC, not affiliated with Northern Trust.