Outsourced Chief Investment Officer (OCIO)
A Global Fiduciary Partner for Complex Portfolios
Contact Us
To learn more about our distinctive solutions and client experience, call us today.
As one of the world's largest and most experienced providers of outsourced investment solutions, Northern Trust Asset Management understands the needs of institutional investor and asset owners. Experienced investors, extensive risk management and efficient implementation are the foundational elements that power our portfolio construction.
We craft custom solutions that seek to create risk-managed growth by targeting long-term investment themes and efficient implementation through an open architecture model.
#5PROVIDER OF U.S. OUTSOURCED ASSETS*
$117.0BIN OUTSOURCED ASSETS**
135+Outsourced Investment Solutions PROFESSIONALS
40+YEARS OF Outsourced Investment Solutions EXPERTISE
*Source: Pension & Investments Annual Outsourcing Survey, March 31, 2020.
**As of September 30, 2020. Source: Northern Trust Asset Management (NTAM) Finance.
Unique risk factor analysis to help strategies remain focused
Customized solutions crafted to align with unique client needs
Thoughtful tactical changes to manage risk and remain dynamic
Robust capital markets outlook provides foundational direction
Specialized expertise across asset classes and client segments create value-add opportunities
Differentiated managers selected by a highly focused and experienced team
Retirement Plans
Leading manager of retirement assets
Expertise in asset and liability risk management
Full range of Defined Contribution capabilities including white label options
Not-For-Profits
Focused on growing real portfolio value and spending power
Emphasis on heavy allocations to alternative investments
Multi-dimensional risk management
Global Family Offices
Dedicated family office practice
Long history of serving world's most affluent families
Sophisticated investment partner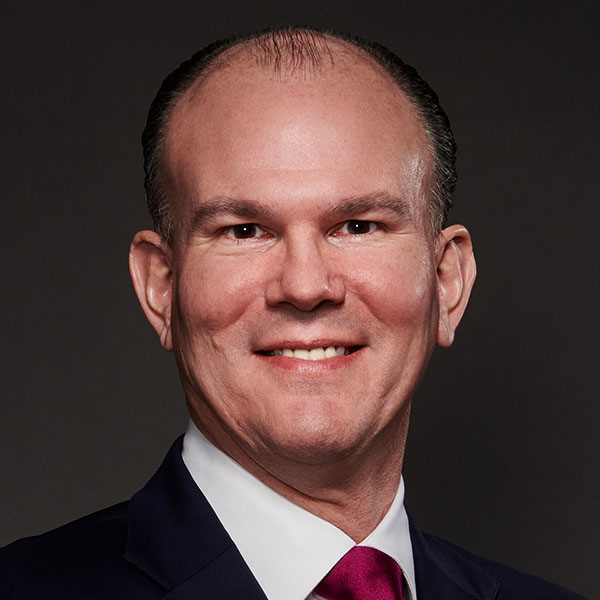 Joseph W. McInerney
Head of Multi-Manager Solutions
Joseph McInerney is managing executive of Northern Trust Asset Management's multi-manager solutions business.

Jim McDonald gives an inside look into our new capital market assumptions research, which identifies the key investment themes shifting the global asset allocation, risk and return landscape over the next five years.

Investors who anticipate the potential effects of the good, bad, and ugly returns are better prepared to understand the process and ultimately enjoy the fruits of a sustainable private investment program.

Looking beyond the funding status of corporate pension plans in the U.S. How did the surplus disappear with strong market returns? What options do companies have to increase funding ratios? What does the future hold for pension contributions?

;