Design a DC Plan for Tomorrow's Participants
Contact Us
To learn more about our distinctive solutions and client experience, call us today.
More than ever, participants are looking to plan sponsors for investment expertise. We can help you design and deliver investment solutions to improve your participants' retirement outcomes.
As one of the largest managers of defined contribution (DC) assets, our team has deep expertise in developing innovative answers to challenges faced by DC Plan Sponsors. We take a consultative approach to addressing the needs of plan sponsors and their participants while offering a suite of solutions aimed at improving retirement outcomes.


Key Facts
---
Unless otherwise noted, rankings appeared in "Special Report on the Largest Money Managers," P&I 6/6/2022. Ranking based on total worldwide AUM of $1.3T as of 12/31/2021.
$202.7BNTAM Defined Contribution Assets Under Management*
*As of June 30, 2023
**Rankings are based on total U.S. institutional, tax exempt assets under management as of December 31, 2022, by Pensions & Investments 2023 Special Report on the Largest Money Managers.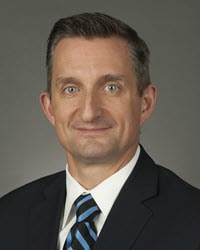 Lee Freitag
Practice Lead, Retirement Solutions
Related Content
Get our insight into the forces shaping the investing landscape for the coming years. Explore the six key themes that drive our outlook and inform asset allocation for the next 10 years.
Insights into how $511B in DC plans custodied at Northern Trust are helping participants reach their retirement goals through DC plan design.
Why time in the market remains better than timing the market.