> Download

We have been anticipating year-end for months and, for better or worse, the end is now in sight. The long-awaited elections are over, and we have no change in control of the White House, Senate or House of Representatives. We anticipate some tax legislation during the lame duck session of Congress, but that will take time. Thus, we are faced with the challenge of making tax affected decisions with limited time and incomplete information. Many have already made and implemented strategic 2012 income and wealth transfer tax decisions and are well positioned for the remainder of the year. Others are still weighing their options and counting the days to year-end.

The Anticipated Time Frame for Tax Legislation

By the end of 2012 approximately 100 categories of tax provisions will have expired. Needless to say, Congress has much to do between now and New Year's Eve. At present, the first post-election date on which both the House and Senate are scheduled to be in session is November 13, and the last currently scheduled date is Friday, December 14, with the Thanksgiving recess in between. We do not anticipate that Congress will produce comprehensive long-term tax legislation in that time frame, rather a patchwork of temporary year-end tax legislation.

The Anticipated Legislation

There remain a broad range of possible tax outcomes. We offer some perspectives for your consideration based on the information presently available in light of the current concern with the "fiscal cliff," including government spending, budget and tax considerations. The landscape changes from day to day, so any tax-related decisions will need to be made based on your and your advisor's assessment of your individual circumstances and what you consider to be the most likely outcomes.

Income Taxes

Ordinary Income Tax Rates. Absent legislation during the lame duck session, in 2013 the tax rate on the lowest income tax bracket will increase from 10% to 15% and rates on the top two income tax brackets will increase from 33% and 35% to 36% and 39.6%, respectively. A temporary extension of the lower 2012 tax rates for 2013 for low- and middle-income taxpayers is anticipated, but not necessarily for high-income taxpayers.

Timing of Income. Under these circumstances, it is instructive to assess the impact of accelerating to 2012 ordinary income otherwise anticipated in 2013. Although it is common to defer taxable income, if you believe a tax increase is in store, the analysis changes.
Roth Conversions. If you are considering converting a traditional IRA to a Roth IRA, compute the comparative tax for a conversion in 2012 and 2013 (taking the new 3.8% Medicare contribution tax into account for 2013). Note that future distributions from a Roth IRA will not be included in the threshold in determining your Medicare contribution tax on net investment income in 2013 and subsequent years. A 2012 conversion can be "unwound" prior to the filing of your 2013 tax return if desired.

Installment Sales. If you have installment sale income, recall that the tax rate in effect in the year an installment is reported is used to determine the tax on the installment. Take potential increases in future tax rates into consideration when evaluating the benefits of installment sales.

Qualified Dividend Tax Rates. Qualified dividends are currently taxed at reduced capital gain tax rates (0% and 15%), but are scheduled to be taxed at ordinary income tax rates in 2013. There is discussion of continuing lower qualified dividend tax rates in 2013 for low- and middle-income taxpayers, but allowing at least some increase in the tax rate for qualified dividends for high-income taxpayers (at worst 39.6% plus the 3.8% Medicare contribution tax on net investment income).

Accelerate Dividends. Where feasible, consider whether dividend income otherwise expected in 2013 may be accelerated to 2012 in light of possible tax rate increases.

Long-Term Capital Gain Tax Rates. Absent new tax legislation the top capital gain tax rate of 15% in 2012 will increase to 20% in 2013. Here again, the increase ultimately may only come into effect for high-income taxpayers.

Harvesting Gains. For those high-income taxpayers who would be affected by increased capital gain tax rates, if near-term sales of appreciated assets are otherwise being considered, evaluate the comparative 2012 and 2013 tax costs. However, paying taxes early, even at lower rates, has an associated cost. But if "harvesting" gains is desired, note that there is no "wash sale" rule for gain transactions, only for loss transactions.

Preserving Losses. Capital losses are ordinarily of greater tax benefit in higher tax rate years. If you are concerned that tax rates will increase in 2013, consider preserving capital losses for future use.

Charitable Giving. Contributions to qualified charities made in 2012 remain deductible subject to long-standing limits based on the donor's adjusted gross income. In 2013 an additional limitation based on the donor's level of itemized deductions is scheduled to come into effect for high-income taxpayers. In addition, the charitable deduction and other similar "tax expenditures" have been part of broader discussions surrounding tax reform. Although itemized deductions are typically of greater tax benefit in higher tax rate years, the analysis may be complicated by changes in the tax laws in 2013.

Donor Advised Funds. A contribution to a charitable donor advised fund is deductible in the year of the contribution to the fund. Further distributions from the fund to selected charitable organizations may be made in the current year but may also be made in subsequent years. Thus, a donor advised fund can be a useful vehicle for making current gifts with ongoing benefit to charity.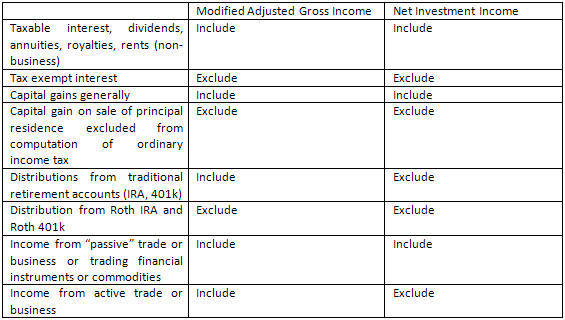 Gift, Estate and Generation-Skipping Transfer Taxes

With the continuing post-election split in the Senate (Democratic) and the House of Representatives (Republican) it is increasingly likely that the very favorable low 35% gift, estate and generation-skipping transfer (GST) tax rates, the historically high gift and estate exclusion and GST exemption amounts ($5,120,000 in 2012), and currently available portability of a deceased spouse's unused exclusion amount will not all continue indefinitely. Although Congress could temporarily extend all of these generous tax benefits as a single package at the last moment, we cannot be assured of that. The two-year window of opportunity that opened at the end of 2010 to make large lifetime gifts free of gift and generation-skipping transfer taxes may, at a minimum, narrow significantly after December 31, 2012.

Although there are numerous possible combinations of a negotiated compromise that would avoid a return to the pre-2001 tax law wealth transfer tax rates, exclusion and exemption levels presently scheduled to come into effect in 2013, it is possible that there may be estate tax relief but not gift tax relief. Specifically, the estate tax exclusion amount might be maintained at a level, yet to be specifically determined, well in excess of $1,000,000 (possibly the $3,500,000 level in effect in 2009 or even the inflation adjusted $5,000,000 level now in effect), with portability of a deceased spouse's unused exclusion amount, but with a return to the bifurcation of the gift and estate tax exclusion levels (a lower gift tax exclusion than estate tax exclusion).

Lifetime Gifts. Lifetime gifts of high basis assets with significant appreciation potential have a distinct estate tax advantage regardless of changes in the gift and estate tax rates and exclusion levels – any post-gift appreciation is removed from the gift and estate tax regime altogether.

The New Medicare Taxes

Effective January 1, 2013, three new Medicare related taxes come into effect for high-income taxpayers – an additional 0.9% on the employee share of employment taxes for high level wage earners, an additional 0.9% self-employment tax on high level self-employment income earners, and a new 3.8% Medicare contribution tax on net investment income of high income level individuals and marginal tax bracket estates and trusts. For a more complete discussion of the new Medicare taxes and how to plan for these taxes see the July 23, 2012 Tax News You Can Use.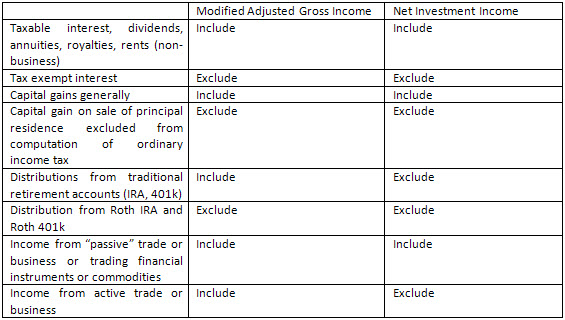 2013 Will Be Here Before You Know It

The time to implement income and wealth transfer tax planning prior to the end of the year is fleeting. Although it would be ideal to know the details of the relevant tax legislation prior to making decisions and taking any related actions, the reality is that there will be few business days remaining in the year once we have definitive tax legislation (if any) in the lame duck session. In some areas, we may not have tax legislation in place for 2013 until after the new year begins. So, as is often the case, decision-making will occur based on best available information at the moment taking into consideration overall goals and objectives. Certitude, particularly long term, in the tax arena continues to be evasive.
---