Who We Serve

What We Do

About Us

Insights & Research
Who We Serve

What We Do

About Us

Insights & Research
Subscribe to Asset Servicing & Fintech Insights
Discover more information in our monthly publication, the AXIS newsletter, including industry trends, product innovation, Fintech and more from our team of experts.
4 Steps to a Holistic ESG Approach for Institutional Investors
As ESG requirements increase the scope of investment operations, asset owners face the need for scale, capabilities, and transparency.
By Melanie Pickett, Head of Front Office Solutions, Northern Trust,
and Lauren Burley, Vice President, Front Office Solutions Data Strategy, Northern Trust

While environmental, social and governance (ESG) investing considerations have been prevalent for some time, today's global institutional investors are incorporating new practices and tools when allocating to ESG investment strategies. In fact, sustainable funds' assets hit a record high globally – $1.6 trillion – at the end of Q1 of 2021.1
However, as ESG investing scales up, there is no common standard or regulatory framework to assess the factors one should consider when building an ESG portfolio. Models and methodologies vary by the typical standard-bearers of investment vehicle products, benchmark and data providers, industry associations, and regulators.
Even without a unified framework, ESG offerings which may address institutional investors' needs are presented to the market on a near daily basis, with some claiming to be a "one-stop shop" for ESG investment products. As asset owners set out to define their investment objectives and adjust their portfolios to meet specific criteria, it's important to consider that ESG investing requires a holistic approach, embedded across the whole office.
Portfolio management, analysis, due diligence and capital allocation in the front office and regulatory reporting requirements in the middle and back offices will all have to evolve to take on an ESG investment mandate. As investors increase their ESG allocations, there are a number of considerations they should take into account.
For example, the regulatory environment continues to change, with regulators implementing, or planning to implement, new guidelines and requirements for institutional investors. As such, allocators have new and increasing responsibilities for adhering to ESG guidelines. An example includes monitoring the practices and investment decisions of their underlying portfolio managers. In fact, one study revealed that 60% of asset owners strongly agree that ESG criteria are important when selecting their managers, up from 41% in 2018. Nineteen percent have even terminated a manager and claimed that ESG played a major role in their decision to do so.2
Asset allocators will also want to consider the transparency and reporting they receive from their underlying managers due to potential concerns with greenwashing, whereby an investment vehicle or fund claims to meet certain ESG criteria from a marketing perspective, but fails to do so in practice.
Asset owners may also struggle with the limited degree of information available in private market ESG investments versus public market investments. Transparency is critical for ESG analysis, but private investments are known for their inherent lack of transparency. Many limited partners currently request additional levels of data from their private market investment managers (or general partners) to understand their investments. As such, the greater degree of transparency demanded of managers will only continue to increase their reporting needs.
ESG investing can be complicated and requires a holistic and well-planned strategy. Institutional investors should consider the following four key steps as part of their ESG implementation plan, keeping in mind that a single data approach is unlikely to solve the complexity and nuance of ESG investment operations.
Define – Asset allocators' first step toward building ESG into their portfolios should include identifying which guidelines they want to commit to and allocating to asset managers who can operate in line with specified policies. As ESG is a broad category, allocators should set specific criteria and goals, and clearly communicate defined parameters to their underlying managers to ensure their expectations are understood.
Question – Beyond measuring and benchmarking a portfolio's ESG profile, asset allocators can also benefit from researching, analyzing and comparing the ESG strategies and products offered by investment firms. Due diligence reviews of asset managers are a key consideration in doing so. Examples of appropriate ESG due diligence functions would include: 1) knowing which ESG policies and benchmarks the manager is adhering to (i.e., the United Nations Principles for Responsible Investment or UNPRI), 2) reviewing written procedures to ensure there is a consistent and repeatable process, and 3) analyzing the means by which technology is used to implement ESG-compliant portfolio and risk management.
Measure – Complying with defined ESG objectives requires a deep understanding of a portfolio's profile – a common challenge for investors to implement, especially for those who manage portfolios that are growing in both size and complexity. Asset classes that are known for low levels of transparency, such as private market investments, are particularly challenging as many investors struggle to gain a full view of alternative investments and their impact on portfolios. With this in mind, once asset owners have defined their ESG goals, they should focus on ensuring they can adequately measure and benchmark adherence to portfolio objectives. A significant part of this step will involve working with underlying asset managers to receive necessary data, in order to gain a consistent view of how portfolio investments and methodologies are achieving their ESG targets.
Report – As stated above, successfully implementing an ESG strategy is reliant on transparency, and many institutional investors have the additional fiduciary responsibility to ensure their portfolios are ultimately accountable to their beneficiaries, and in some instances, the public. An ESG reporting solution should provide various data points and metrics that verify a portfolio is achieving stated objectives, provide a means to rate ESG factors, and help manage related risks and compliance. As new regulations emerge, such reporting will also be needed for reporting to, or filings with, relevant regulatory bodies.
In considering some of the requirements needed to successfully commit to an ESG investment approach, investors could benefit from working with various third parties who offer solutions and expertise, which may allow an asset owner to integrate some of the suggested operational points outlined above. From defining goals, to extracting data and performing analysis, to carrying out due diligence and reporting on objectives, a holistic approach to ESG will likely require resources and capabilities outside of many allocators' remits. Partnering with institutional service providers could address some of the aspects required for ESG investing today and fulfill the potential requirements of the future.
---
1 Reuters, "Sustainable fund inflows hit record high in Q1 – Morningstar", April 30 2021.
2 bfinance, "ESG Asset Owner Survey: How Are Investors Changing?", February 2021.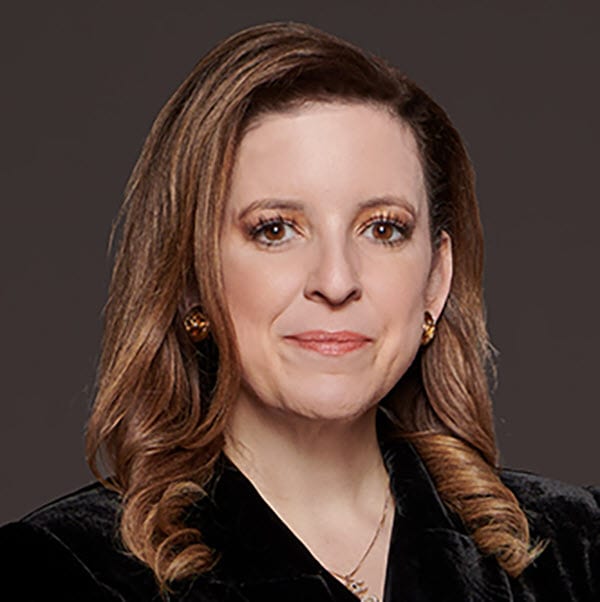 Melanie Pickett
Head of Asset Owners, Americas
Melanie is responsible for the entirety of the Asset Owner segment in the Americas, directing the firm's strategy, growth and delivery of all firmwide products & services for asset owners and allocators in the Americas region.
Related Content
Surveying the global regulatory landscape for investors.
Investors holding alternative assets have long endured frustrating, tedious chores in overseeing their portfolios. Ground-breaking automation solutions are finally streamlining these processes.
In our three-part webinar series, our panel of experts discuss the evolving landscape of alternative investing and how artificial intelligence (AI), blockchain and data management are driving the digitization of alternatives.