Robert Evans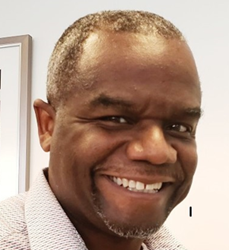 Title: Vice President, Product Solutions - Hedge Fund Services
Joined Northern Trust: 2011
Primary Skills: Leadership, mentorship, problem solving and technical
---
Give us a brief introduction to your background and what led you to your career at Northern Trust?
Shortly after obtaining my degree in computer programming, I took a position as a senior. helpdesk analyst for an embroidery software vendor manufacturer. From there I became employed at JP Morgan Chase, where I wore a few hats working as a service desk supervisor and training delivery manager. Right before joining Northern Trust, I served as a technical operations supervisor for a third-party health administrator. One of the best decisions I made, career-wise, was when I accepted a contract position at Citadel, where I worked as a consultant on the Omnium team. After the Northern Trust acquisition of HFS/Omnium, I was able to continue working on the platform as a team lead for the Hedge Fund Support Chicago and offshore teams. Today, I serve as a team lead on the HFS Product Solutions team.
How has Northern Trust supported your career growth over the years? 

I have been fortunate to work with some great partners and managers who always looked for the best in me. I believe that I have been given the best tools to manage my career path, including an opportunity to work with different teams and to serve as an subject matter expert on many projects in a leadership capacity.
What have been your biggest accomplishments or most rewarding projects in your time here?
I was able to travel to India to train consultants who would go on to support clients on the HFS/Omnium platform. I've done this twice, first in Chennai and then in Pune. In both cases, the transition was seamless and there was no disruption of service for our APAC, EMEA, and NA clients. 
What is the most unique aspect of working here?

I consider Northern Trust a truly diverse company. Being fortunate to work with partners from a variety of cultures, talents and skillsets has allowed me to progress in my career path. This also rings true in my current role as I collaborate with developers, business owners and relationship managers on a daily basis.
Tell us a little about yourself outside of work.

What many people may not know is that I am an ordained minister. God has given me skills, talents and gifts to share both at home as well as in the workplace! My zest for learning is only surpassed by my passion for mentoring and helping others.  
If you had the describe the company in a few, what would they be? 

Dynamic, diverse, rewarding.