Juan Francisco Ortiz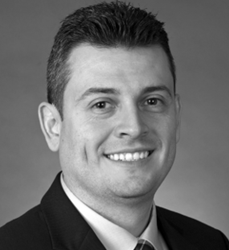 Title: Senior Vice President, Wealth Management
Joined Northern Trust: 2015 
Primary Skills: Banking, communication, leadership, execution, collaboration
---
Give us a brief introduction to your background and what led you to your career at Northern Trust?

I've been in banking for 18+ years in the Chicago market and have a background in business banking, commercial real estate, retail banking and lending, and business development. My career led me to Northern Trust when I was a lender for another institution. The institution acquired one of Northern Trust's old retail offices in Chicago and I began working with some of Northern Trust's non-target market CRE loans as they were maturing. This led to new personal relationships being established and an opportunity to join Northern Trust.
How has Northern Trust supported your career growth over the years?
I have been fortunate to have been connected with many great partners within the organization. This has led to immense support by Northern Trust, but it has been a two-way street. I've been able to expand my roles within Wealth Management, but have also led one of our Employee Business Resource Councils (BRCs). The resource council has had a substantial impact on my growth.  
What have been your biggest accomplishments or most rewarding projects in your time here?

The evolution of our Banking Services team has been both challenging yet rewarding. As the dynamic of our portfolio has changed we have had to evolve and adapt to remain relevant. We established relationships (and continue to do so) with our regional partners for increased collaboration for both onboarding and transitions of relationships. This has, and continues to, expand, but being able to create new growth opportunities is a major accomplishment for our team. A very rewarding assignment that I had was serving as the president of our Latin Heritage BRC. This was rewarding as it allowed me to have a voice and platform for our Hispanic partners, while having the opportunity to collaborate with our 10 other BRC leaders and DE&I group in various capacities. 
What is the most unique part about working here?
I would say that it has been a combination of all of the above. It is difficult to describe this to someone that has not experienced being a part of Northern Trust, but being part of such a large global organization, yet having the opportunity to connect with partners and leaders across the entire organization, has been most unique. This is made possible both within the business unit, through our BRCs, and also by having the opportunity to co-lead one of our global Achieving Greater Together volunteering campaigns. 
Tell us a little about yourself outside of work.
I think the term or hashtag #GirlDad is the first thing that comes to mind. My wife and I have two daughters (9 & 12) who are very active. They both play travel softball and we spend a lot of time enjoying their favorite sports. I was on the board for their softball organization (Oak Park Windmills). I enjoy playing and watching most sports, but also enjoy active outdoor activities such as camping, hiking and kayaking.

If you had the describe the company in a few words, what would you say? 
Unique, prestigious, evolving.