Subscribe to Asset Servicing & Fintech Insights
Discover more information in our monthly publication, the AXIS newsletter, including industry trends, product innovation, Fintech and more from our team of experts.
Leading in a Time of Uncertainty
Asset Servicing President, Pete Cherecwich discusses the importance of evolving your mindset, leading virtually and encouraging teams to stay connected.
In just a short period of time, the world has become an eerie, unknown, and unpredictable place. This unpredictability is at a heightened state, with every day bringing new information, new headlines, and new emotions. But in this time of uncertainty, we must keep our businesses moving forward, recognizing that it's time to step up to the plate and lead from the front line.
So how can we lead effectively in this time of uncertainty, anxiety and confusion and how can we turn adversity into opportunity?
Evolve (Not Change) Your Mindset
Leading in a time of crisis requires a shift in your mindset and perspective; centered on flexibility and agility, as every day brings something new. Business and services should not and cannot cease. Instead, our approach should pivot, and become agile in order to account for the changes each day brings. That being said, as a leader, you have to accept and be comfortable with entering this "unknown" and look for ways to retain a certain level of normalcy in day-to-day operations. Normalcy will be re-defined and you will help to define it. And remember, attitude is everything. Maintain a positive mental state, and it will permeate to those around you.
Embrace Being a Virtual Leader
With organizations having moved to virtual workplaces, it's important to know how to stay connected and how to ensure your team members feel connected. One obvious way is to ramp up communications. Make sure you set clear expectations for yourself and for your team, increase your team check-ins, and more importantly, be authentic. Don't be afraid to discuss the challenges you are facing as an organization, and as an individual. In other words, be open and honest with your team members.
In this new virtual workplace, it's also critical that you expand your management toolkit. Recognize that the WFH camp is up and running. For many, this is unknown territory and requires that you tap into new leadership styles, skills and working practices. For example, do you still "chat" at the beginning of a meeting, or dive right into work. Take the time to chat! Which brings me to my next point.
Let's get personal! It's important to develop relationships with your team members that go beyond projects and business talk. Show empathy and compassion, as we could all use a little extra encouragement at a time like this.
Rally Your Team
As a leader, it's your job to grow and maintain a sense of community among your team. Be your team's cheerleader. Keep spirits up, and morale high. One way to do this is to ensure that teamwork and collaboration thrive in this virtual workplace. Just because your team is not physically in the office, doesn't mean collaboration and connectivity should falter. Drive adoption and usage of virtual collaboration tools to combat this. Remember, there is power in numbers. So now more than ever, it's important that we rally our teams, our communities, and our nation by any means necessary.
I encourage you to trust people to do the right thing. People rise to the challenge if given the opportunity, so trust and empower. Stay safe and let's work our way through this "unknown" together!
Read more of Pete's blogs on Face Value on Medium.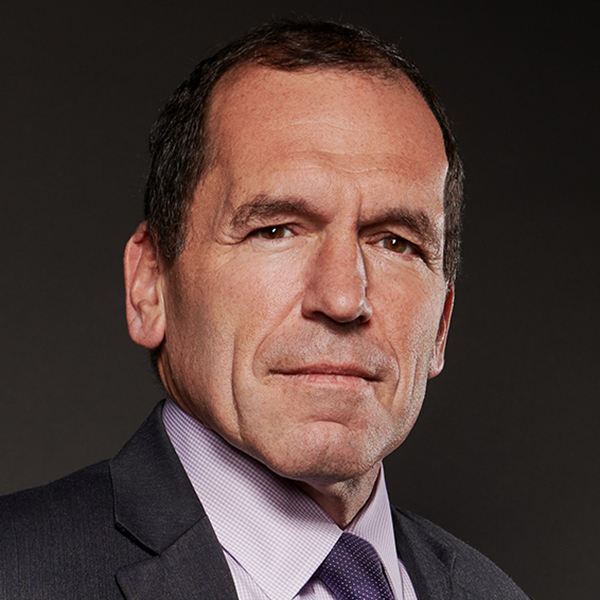 Peter B. Cherecwich
President of Asset Servicing
Pete is an Executive Vice President and a member of Northern Trust's Management Group in Chicago. Pete currently serves as the President of Northern Trust Asset Servicing.