Managing Volatility to Outperform
Head of Quantitative Strategies Michael Hunstad, Ph.D., explains how some strategies may help investors outperform amid the turbulence.
Interested in Related Insights?
Watch our 15 minute webinar on-demand and discover how to navigate extended periods of market volatility.

Transcript
To cut risk and add return in these roller coaster equity markets, investors should look to low volatility equity strategies that may limit down swings but participate in the upswings.
Let's take a closer look. It's not just about volatility. The velocity of market declines is increasing. On February 19, the media made much of the record high close of US equity markets. However, what was not well-publicized was a much different record set just six trading days later on February 27. That's when US stocks chalked up the fastest decline from record high to correction in history.
We sometimes call low volatility equity strategies asymmetric beta strategies because they behave differently in up and down markets. These strategies are created with higher quality, lower volatility securities to take advantage of sharp falls in markets and volatility spikes.
The mechanics are fairly simple. When markets decline, there's typically a wide dispersion in the performance of individual securities. If the market is down, say, 10%, some stocks may be down 2% or 3% while others are down 15% or 20%.
In most cases, higher quality securities, those with higher profitability, stronger cash flows, and favorable balance sheets, perform better due to the natural flight to quality within the market. Portfolios comprised of high quality, low volatility stocks can thereby cut downside participation.
However, when markets rebound, there's generally less performance dispersion such that most securities tend to move up together. If portfolios are constructed correctly, these same high quality, low volatility stocks can participate in most of the upswing.
In recent years, some well-designed strategies have achieved a downside participation of just 65% but an upside participation of 90%. By limiting drawdowns and maximizing up capture, these asymmetric beta strategies have taken risk off the table and added significant excess returns often when they are needed the most.
Asymmetric beta strategies are a reality with well-established track records. By cutting downside risk, portfolios focused on higher quality and lower volatility securities can take advantage of increasing market volatility and rising recession probabilities without eliminating the upside. Investors should look to these strategies to control risk in a very uncertain future.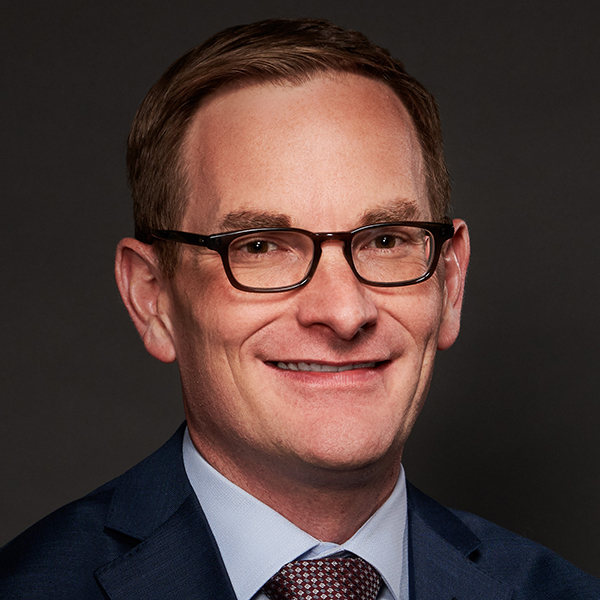 Michael Hunstad, Ph.D.
Chief Investment Officer – Global Equities
Michael Hunstad is the chief investment officer for global equities at Northern Trust Asset Management.