Who We Serve

What We Do

About Us

Insights & Research
Who We Serve

What We Do

About Us

Insights & Research
Subscribe to Economic Trends & Insights
Discover our latest insights on all economic news, from breaking headlines to long-term trends.
Eviction Moratorium Overstays Its Welcome
The eviction moratorium is not a payment holiday.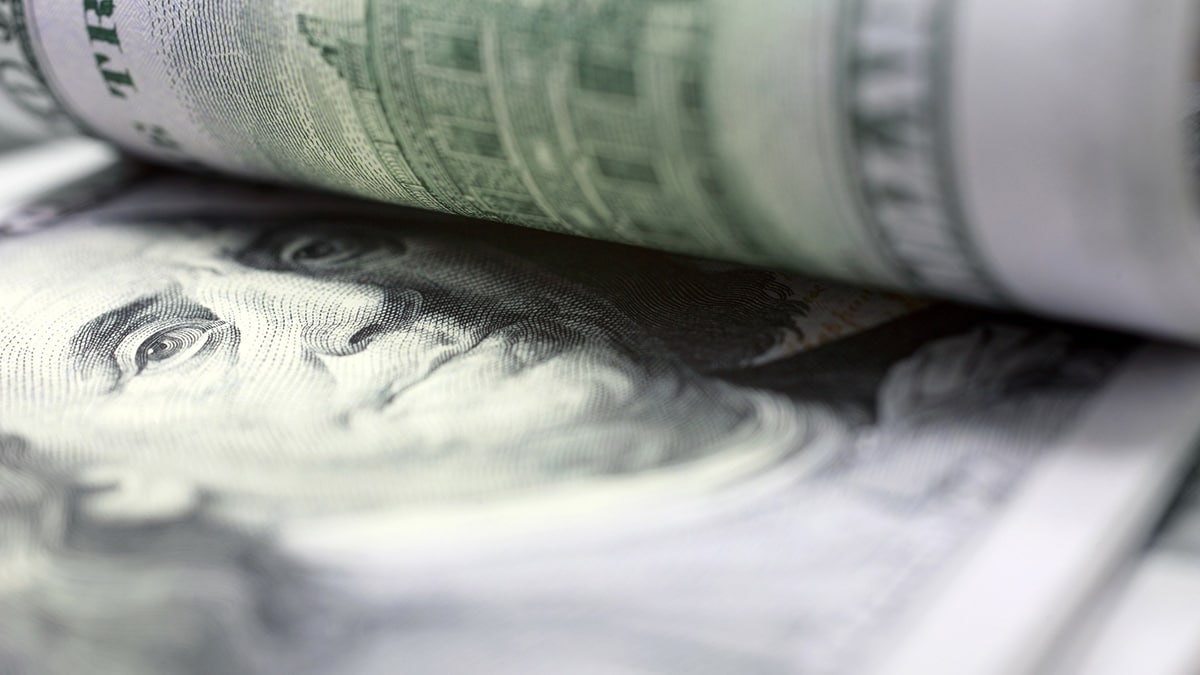 In the heat of an airborne pandemic, the best thing people could do was stay home—even if they lost their income and couldn't afford the rent.  The eviction moratorium that started with the CARES Act was smart policy; its subsequent extension as a public health measure by the Centers for Disease Control (CDC) made sense last year.  But with each extension, most recently an emergency reprieve into October, this policy has become more of a burden than a social benefit.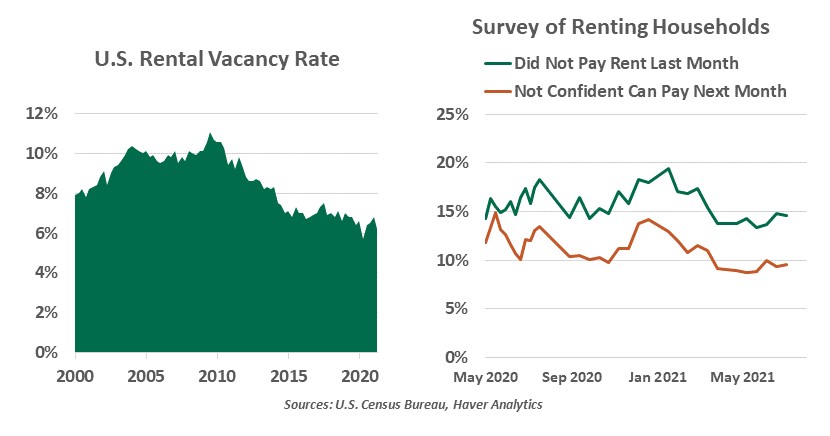 About a third of U.S. households rent, and of them, 6.5 million are behind on their payments.  The moratorium has allowed most of them to stay put; vacancies have held steady.  Over 40% of properties are held by individual or "mom and pop" landlords who own just one or a handful of units for rent.  The smaller the landlord, the lower their capacity to absorb a loss.  Those who own properties outright have lost income; those with mortgages are defaulting.  While investors should plan for risks, no one foresaw an 18-month prohibition on removing tenants who do not pay.
Returning to normal includes a return to paying rent.
The moratorium was sure to squeeze landlords, and over $47 billion in federal aid was allocated to keep tenants current.  As of the end of June, only $3 billion had been disbursed.  The federal funds went to state and local housing agencies, who did not have existing programs or staffing to handle requests for support.
Many aid applications require the tenant and landlord to apply jointly.  After a year or more of unpaid rent, goodwill for collaborating on paperwork may be long gone.  And landlords may prefer not to open themselves to the scrutiny and restrictions that come with accepting support.
The moratorium is not a payment holiday.  Unpaid rent is still accruing, and evictions will resume eventually.  Even tenants who leave without confrontation will risk civil judgments and collections.  At a minimum, this will complicate their applications for future residences or mortgages.  The available federal funding can both help landlords today and prevent years of difficulty for tenants.
The best use of this extension time will be to push the allocated funds out to the impacted property owners, and communicate to tenants that the game clock is running down.  Evictions are unpleasant but necessary, and we will view them as a sign of the rental market returning to normal.


Don't miss our latest insights:


The Global Economy Has An Inventory Problem

British Parallels
---
Information is not intended to be and should not be construed as an offer, solicitation or recommendation with respect to any transaction and should not be treated as legal advice, investment advice or tax advice. Under no circumstances should you rely upon this information as a substitute for obtaining specific legal or tax advice from your own professional legal or tax advisors. Information is subject to change based on market or other conditions and is not intended to influence your investment decisions.
© 2021 Northern Trust Corporation. Head Office: 50 South La Salle Street, Chicago, Illinois 60603 U.S.A. Incorporated with limited liability in the U.S. Products and services provided by subsidiaries of Northern Trust Corporation may vary in different markets and are offered in accordance with local regulation. For legal and regulatory information about individual market offices, visit northerntrust.com/terms-and-conditions.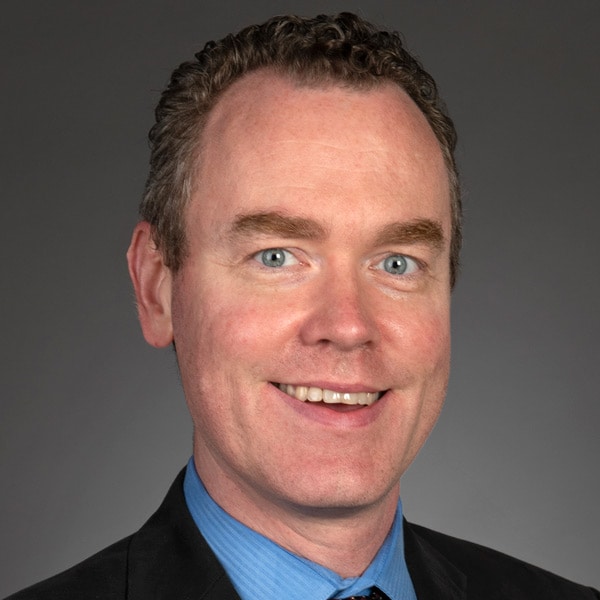 Ryan James Boyle
Senior Vice President, Senior Economist
Ryan James Boyle is a Senior Vice President and Senior Economist within the Global Risk Management division of Northern Trust. In this role, Ryan is responsible for briefing clients and partners on the economy and business conditions, supporting internal stress testing and capital allocation processes, and publishing economic commentaries.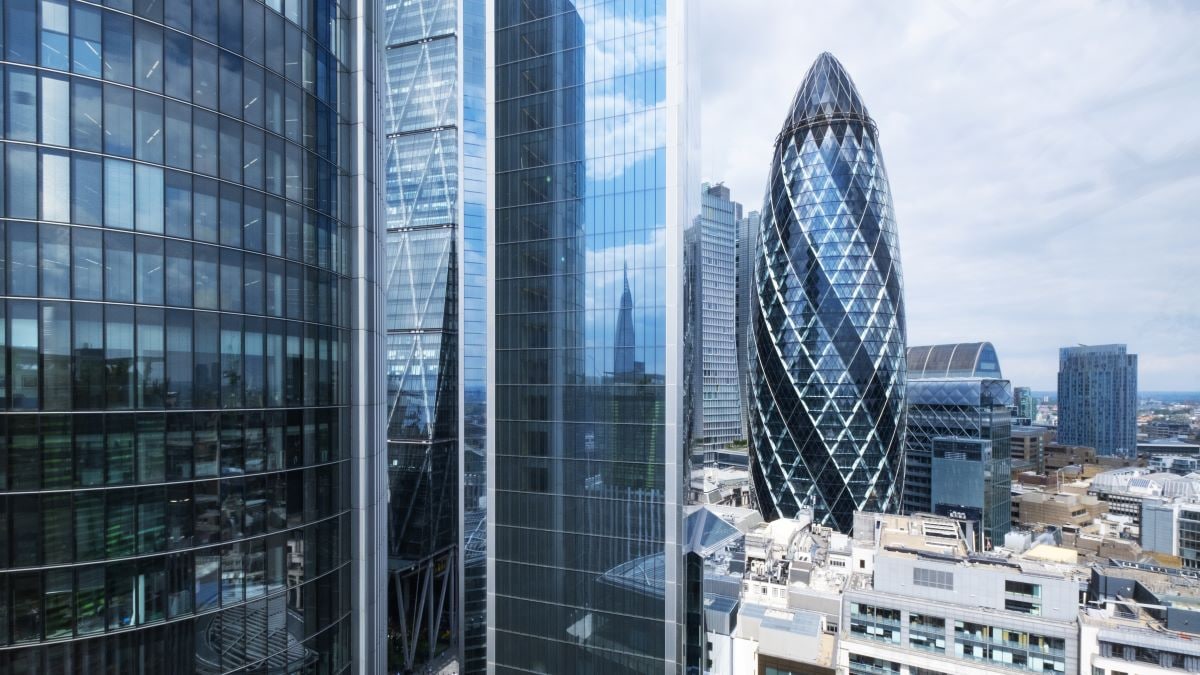 The U.K. is facing familiar inflation and labor market problems.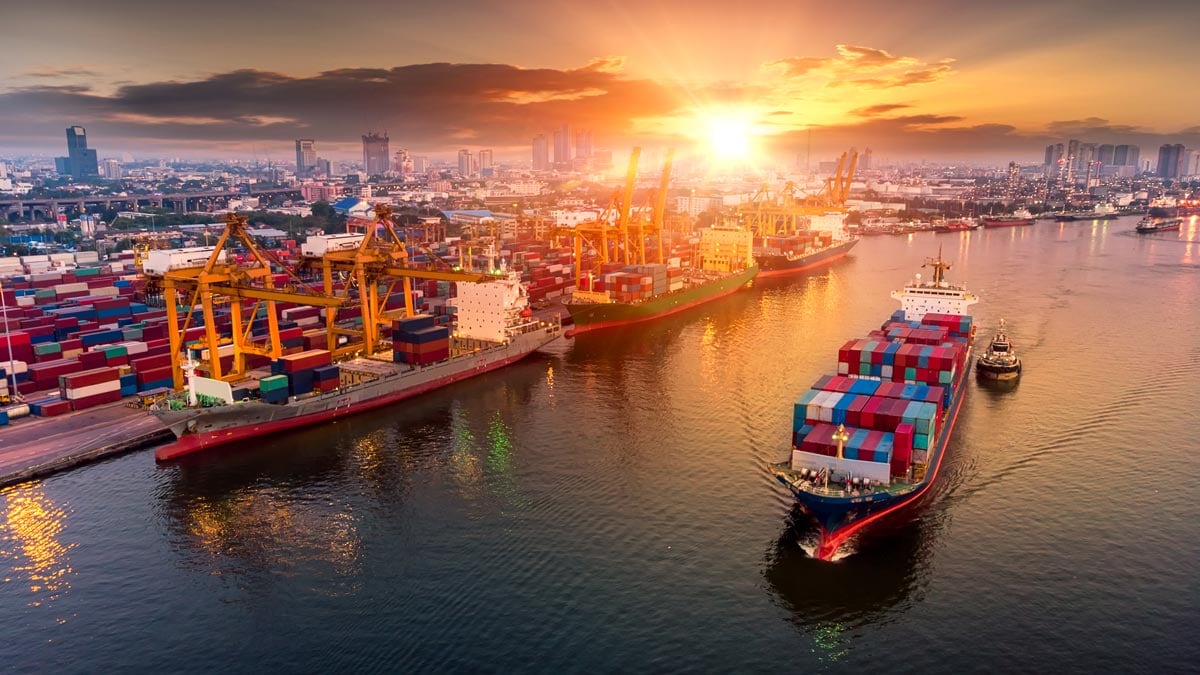 New virus outbreaks in supplier nations are adding to inventory problems.