Who We Serve

What We Do

About Us

Insights & Research
Who We Serve

What We Do

About Us

Insights & Research
Our mission is to empower your mission
A fit for purpose solution designed to meet your investment need.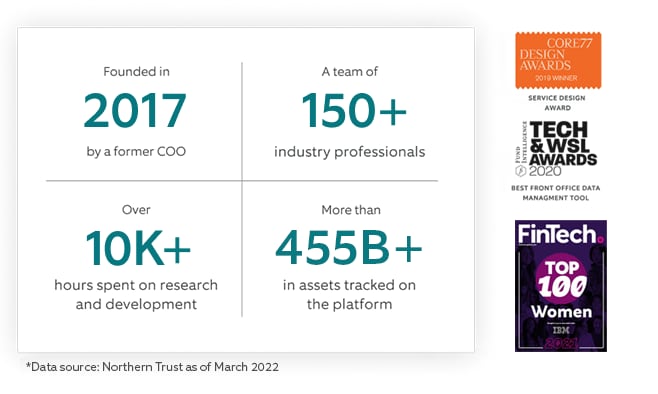 Our Story
By asset owners, for asset owners
As COO of the investment office of a leading university, Melanie Pickett had first-hand knowledge of the difficulties in managing complex data sets. Recognizing how many hours went into the data gathering and clean-up process, she knew there had to be a better way.
From this challenge came an idea: find a solution that would address not just the data issues, but one that offered insights backed by expertise. That brought Pickett to Northern Trust. What did the 130-year old custodian offer that a start-up technology firm did not?

Reputation for excellent client service and long-standing client relationships meant they would stand behind their commitment;
Trust and confidence of a leading-edge client base that was happy to be part of building a solution;
A culture that espouses the hallmarks of Service, Integrity and Expertise; and
Experience with the challenges affecting institutional investors, particularly purpose-driven organizations. Fintech firms may know software, but they don't have the client service model or the operational expertise and breadth to service relationships on an ongoing basis.
How we do it

Listening to Clients
To understand what asset allocators needed, we worked with more than 150 current and prospective clients to get to the heart of how to make their processes easier.

Refreshing Our Development
We engaged a human-centered design team to bring a fresh approach to development. By viewing the issues from the client's perspective, the solutions become more obvious.​

Pushing Innovation
Enabling complex investment decisions through a holistic service solution powered by our integrated leading-edge technology platform.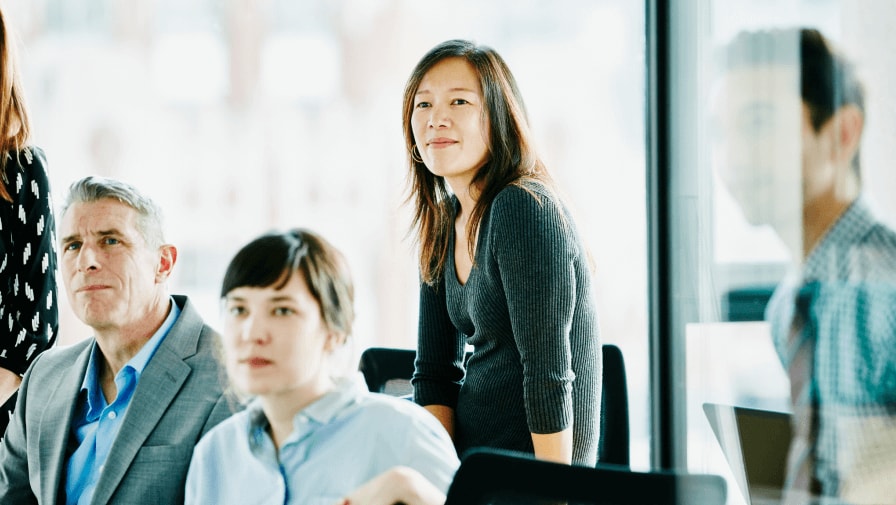 Powered by a team of industry leaders
Lead by a team of experienced industry veterans, the Front Office Solutions has over 80 years of experience. The team is a blend of financial experts and human-centered designers, researchers and operation specialists. The team is focused on providing our clients with an innovative platform and exceptional client service.
Scouting dynamic, creative individuals
Want to be a part of a creative and enthusiastic team? Contribute your skills and knowledge to this dynamic team of professionals.
News & Events
Front Office Solutions
On a mission to empower asset owners

© 2022 Northern Trust Corporation. Head Office: 50 South La Salle Street, Chicago, Illinois 60603 U.S.A. Incorporated with limited liability in the U.S. Products and services provided by subsidiaries of Northern Trust Corporation may vary in different markets and are offered in accordance with local regulation. For more information, read our legal and regulatory information about individual market offices. This material is directed to professional clients only and is not intended for retail clients. For Asia-Pacific markets, it is directed to expert, institutional, professional or wholesale clients or investors only and should not be relied upon by retail clients or investors. Issued in the United Kingdom by Northern Trust Securities LLP.