Who We Serve

What We Do

About Us

Insights & Research
Who We Serve

What We Do

About Us

Insights & Research
Subscribe to Asset Servicing & Fintech Insights
Discover more information in our monthly publication, the AXIS newsletter, including industry trends, product innovation, Fintech and more from our team of experts.
Plug and Play: APIs and the Digitalisation of Asset Management
Application Programming Interfaces (APIs) have helped revolutionise industries ranging from travel to hospitality. As digitalisation transforms investment management, they will play a similarly key role – encouraging collaboration between service providers and asset managers, while supporting increased efficiency, flexiblity and creativity.
By Toby Glaysher, Head of Global Fund Services International

In an age where the use of data and digital technology is increasingly central to success, it is well-documented that many asset managers are moving to digitalise traditional processes and practices. Through digitalisation, asset managers seek to drive enhanced operational efficiencies and create new digital experiences for themselves and their investors.
Those pursing genuinely transformative change are not simply looking to move processes online, but to leverage digital technology to significantly improve business practices. When successful the result is digital transformation – a reimagining of business for the digital age that drives profound change in how value is created and delivered.
Few areas of asset management will remain untouched by this digital transformation, which will see new technology fundamentally disrupt both the manufacturing and distribution of funds.
At the heart of this transformation will be the migration to an "API economy". This is the combination of business models and processes designed around the use of APIs in today's digital environment – based on the secure access of functionality and exchange of data.
Digitalisation in our industry has also been given further impetus by the impact of the coronavirus pandemic. As the pandemic confined citizens to their homes, we saw rapid, widespread adoption of digital tools for everyday tasks, from online medical consultations to shopping.
This confidence to use technology – born in many cases from necessity – will surely transform how both retail and institutional investors demand to be serviced.
And in turn, the pandemic has boosted the digital agenda of managers, with an overwhelming majority of large managers polled in a recent survey seeing digital initiatives as a key priority as a result. In this environment there is a need for intuitive digitalised investor experiences including real-time high-quality data and tools to help users make sense of it. APIs will play a pivotal role in meeting this demand.
Read our paper to learn more.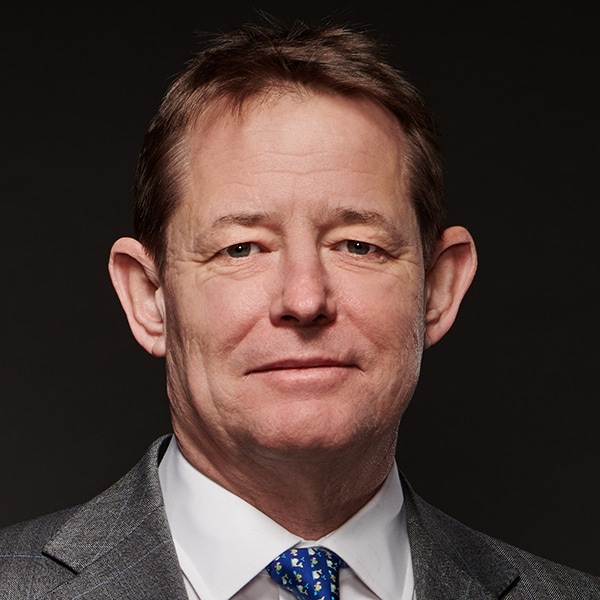 Toby Glaysher
President of Global Fund Services
Toby is an Executive Vice President and President of Global Fund Services, which provides depositary, custody, fund administration and middle office outsourcing services to over 200 asset management clients of the bank.
Confidentiality Notice: This communication is confidential, may be privileged, and is meant only for the intended recipient. If you are not the intended recipient, please notify the sender as soon as possible. All materials contained in this presentation, including the description of Northern Trust, its systems, processes and pricing methodology, are proprietary information of Northern Trust. In consideration of acceptance of these materials, the recipient agrees that it will keep all such materials strictly confidential and that it will not, without the prior written consent of Northern Trust, distribute such materials or any part thereof to any person outside the recipient's organization or to any individual within the recipient's organization who is not directly involved in reviewing this presentation, unless required to do so by applicable law. If the recipient is a consultant acting on behalf of a third party client, the recipient may share such materials with its client if it includes a copy of these restrictions with such materials. In such event, the client agrees to comply with these restrictions in consideration of its accepting such materials.
© 2021 Northern Trust Corporation. Head Office: 50 South La Salle Street, Chicago, Illinois 60603 U.S.A. Incorporated with limited liability as an Illinois corporation under number 0014019. Products and services provided by subsidiaries of Northern Trust Corporation may vary in different markets and are offered in accordance with local regulation. This material is directed to professional clients only and is not intended for retail clients. For Asia-Pacific markets, it is directed to expert, institutional, professional and wholesale clients or investors only and should not be relied upon by retail clients or investors. For legal and regulatory information about our offices and legal entities, visit northerntrust.com/disclosures. The following information is provided to comply with local disclosure requirements: The Northern Trust Company, London Branch, Northern Trust Global Investments Limited, Northern Trust Securities LLP and Northern Trust Investor Services Limited, 50 Bank Street, London E14 5NT. Northern Trust Global Services SE, 10 rue du Château d'Eau, L-3364 Leudelange, Grand-Duché de Luxembourg, incorporated with limited liability in Luxembourg at the RCS under number B232281; Northern Trust Global Services SE UK Branch, 50 Bank Street, London E14 5NT; Northern Trust Global Services SE Sweden Bankfilial, Ingmar Bergmans gata 4, 1st Floor, 114 34 Stockholm, Sweden; Northern Trust Global Services SE Netherlands Branch, Viñoly 7th floor, Claude Debussylaan 18 A, 1082 MD Amsterdam; Northern Trust Global Services SE Abu Dhabi Branch, registration Number 000000519 licenced by ADGM under FSRA # 160018; Northern Trust Global Services SE Norway Branch, 3rd Floor, Haakon VII's Gate 6, 0161 Oslo, Norway; Northern Trust Global Services SE Leudelange, Zweigniederlassung Basel, Aeschenplatz 6, 4052, Basel, Switzerland. The Northern Trust Company Saudi Arabia, PO Box 7508, Level 20, Kingdom Tower, Al Urubah Road, Olaya District, Riyadh, Kingdom of Saudi Arabia 11214-9597, a Saudi Joint Stock Company – Capital 52 million SAR. Regulated and Authorised by the Capital Market Authority License # 12163-26 CR 1010366439. Northern Trust (Guernsey) Limited (2651)/Northern Trust Fiduciary Services (Guernsey) Limited (29806)/Northern Trust International Fund Administration Services (Guernsey) Limited (15532) Registered Office: Trafalgar Court, Les Banques, St Peter Port, Guernsey GY1 3DA. Northern Trust International Fund Administration Services (Ireland) Limited (160579) / Northern Trust Fiduciary Services (Ireland) Limited (161386),  Registered Office: Georges Court, 54-62 Townsend Street, Dublin 2, D02 R156, Ireland.